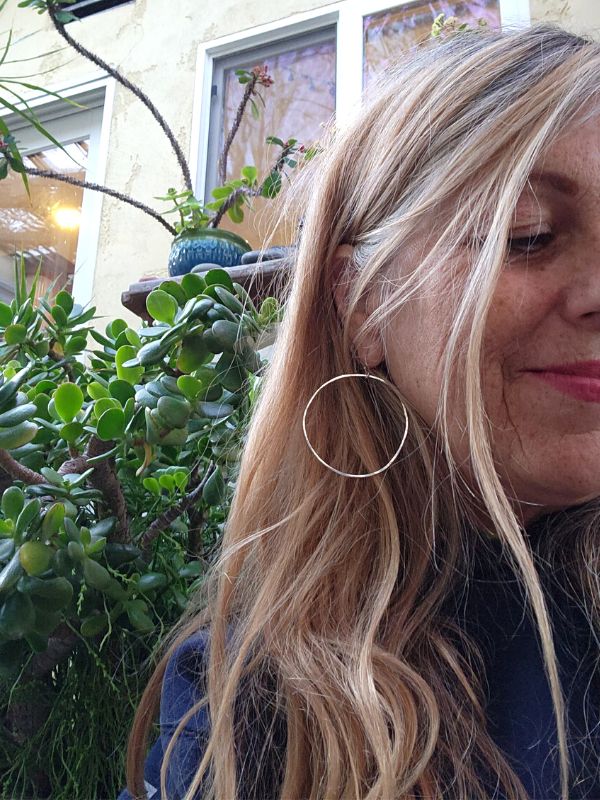 Hoop earrings are timeless as can be. Big hoops, little hoops,
wide hoops, thick hoops and thin hoops. They are loved by all.
Shown here are my hammered by hand sterlig silver hoops.
These earrings are big enough to show up on long hair so they
will be spectacular worn with short hair! And if you've been
wearing pierced earrings as long as I have, then having them
be light weight is extremley important. the last thing I want is
to have a heavy earring to stretch out the pierced hole in your ear.
I promise, that won't happen with these pretty earrings!


Browse my Big silver 2" Hoop earrings here