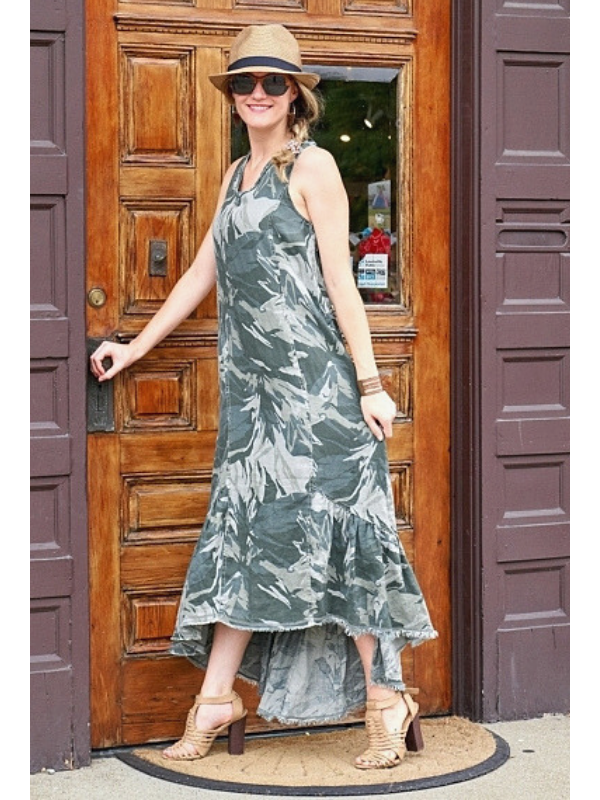 Summer may be winding down but Style Blueprint has us gearing up for September
       music festivals and ideas for what to wear. Here they are featuring a boutique that offers
       fabulous clothing options.
       Opening the door to one of my favorite retailers, Clay and Cotton in Louisville, Ky this lovely
       model is sporting one of my triple tier copper cuffs! I think it is perfect with her long boho
       dress, hat and sunglasses.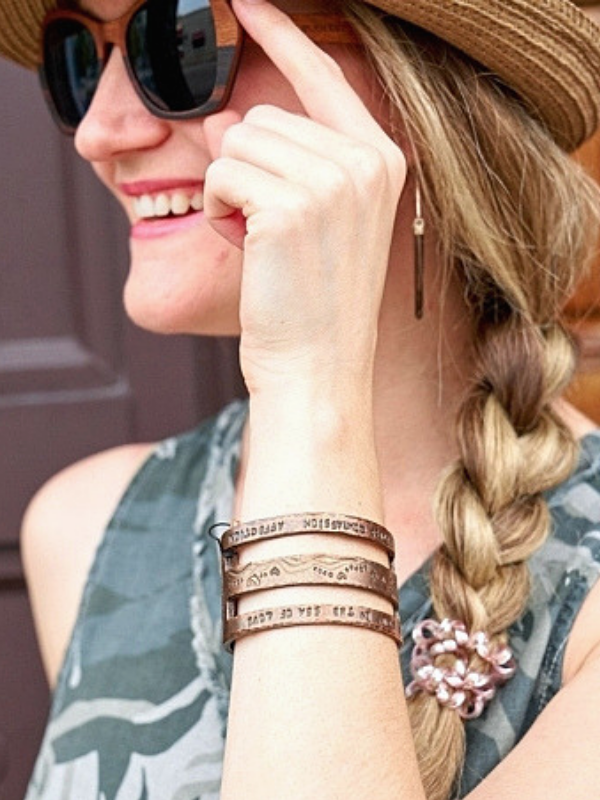 Up close and personal, you can see all stamped detail work.
Whimsical designs and words fill this wide triple tier copper cuff. It's a concert ready
statement bracelet. 
I curently have very limited stock on these cuffs. So grab one while you can!
They are offered in 3 design themes to shop-
This cuff called Love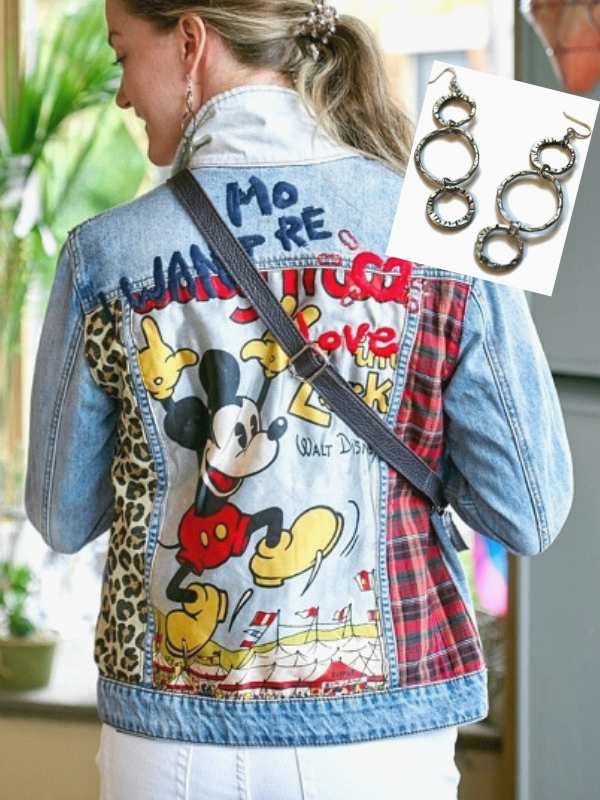 Cool comfort with a playful edge!
Get the denim jacket from Clay and Cotton
Get the triple hoop earrings here