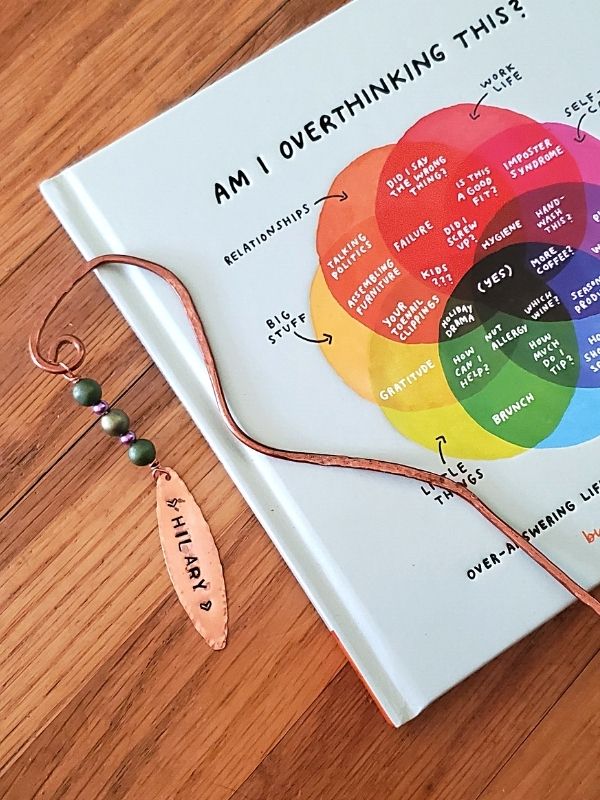 Are you an overthinker? I sure can be at times. If you are trying to break this habit and have some 
new awareness about it then check out this awesome book - Am I Overthining it? Its a fun read full of
diagrams and good info. And of course by using one of my bookmarks you'll never loose your place.
You can up right where you left off and stop overthinking about it!
This bookmark has been persoalized which Im happy to do for you too. Shoot me an email to inquire
info@jdaviscollection.com
Or you can browse bookmarks that are currently available below