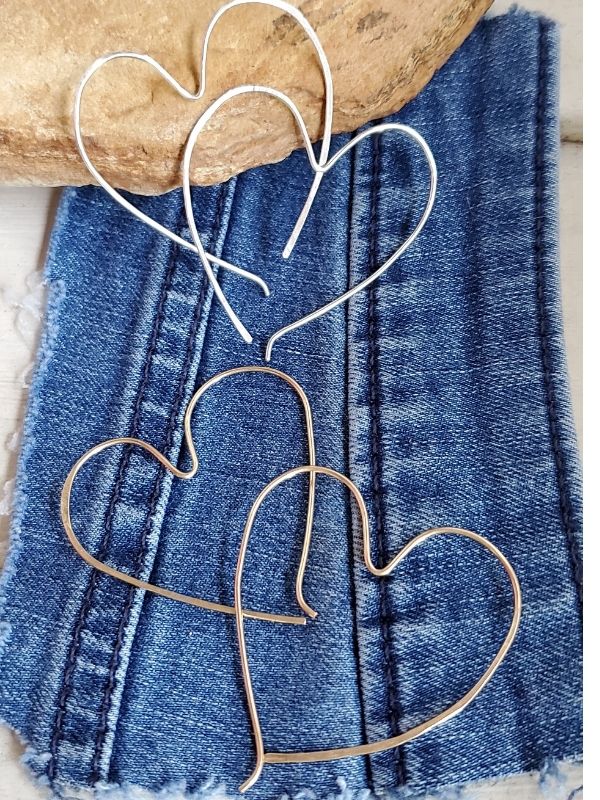 Nothing lets you literally drip in love  - like heart hoops when they spill from your ears, right?!
Hearts have remained popular through the ages. They are collected by many for home decor,
there are heart shaped cakes, heart designs are found on clothing, towels and of course in jewelry.

I love hearts too. You can make so many different whimsical heart shapes too.So....I knew
I had to make heart hoop earrings in both silver and gold to cover all the bases. These babes
slide through right through your earlobe.
For more info click on Gold Heart Hoop earrings
For more info click Silver Heart Hoop Earrings