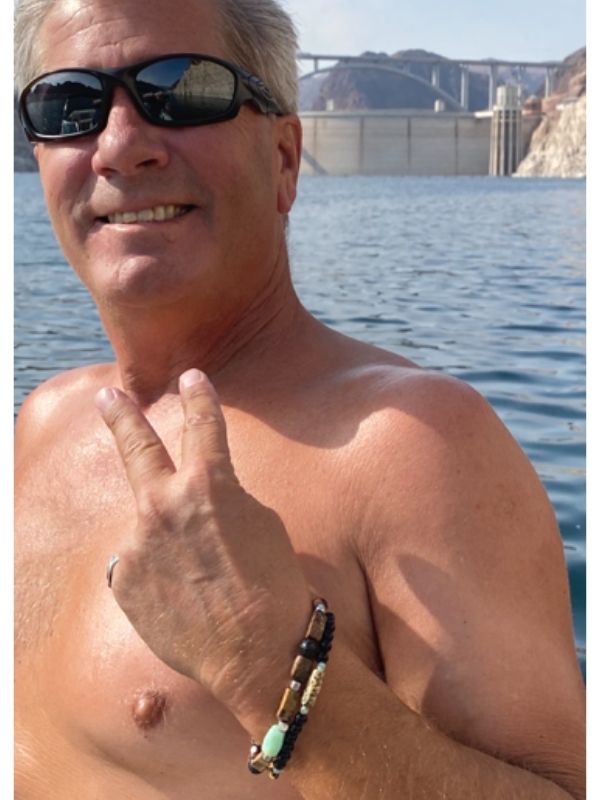 When you live in Las Vegas one way to cool off is being out on the water in a boat - and of course
    wearing a set of cool men's bracelets for some style on the side. Looks a slice of heaven to feel the
    wind in your face while gliding across the water.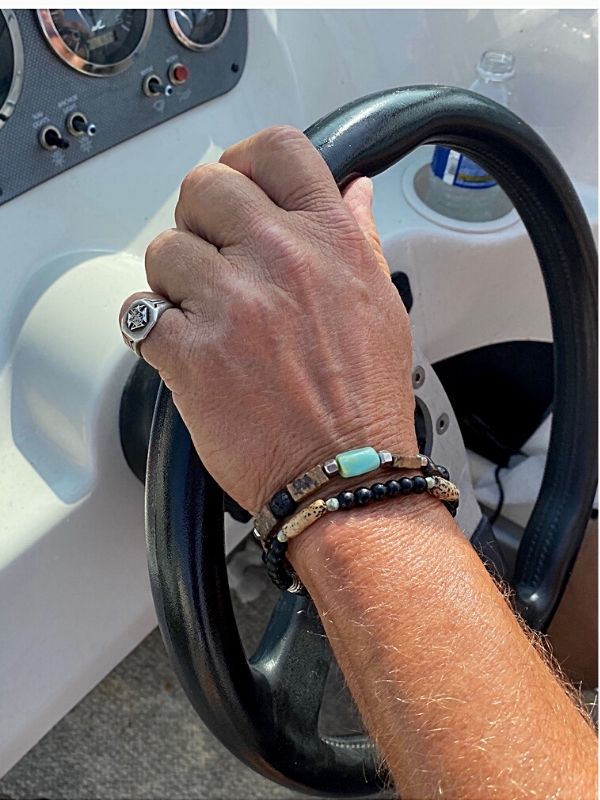 So when you're not on a boat enjoying the day you but want to feel the peace
 just add a drop or two of soothing tranquil onto the black lava beads. Why? Because this is also
 an essential oil bracelet set. Making whatever the day brings you a little easier with this comfort on 
 your wrist all day long!
 To see my Essentia oil Jewelry Collection click here
 To see my Men's Collection click here.