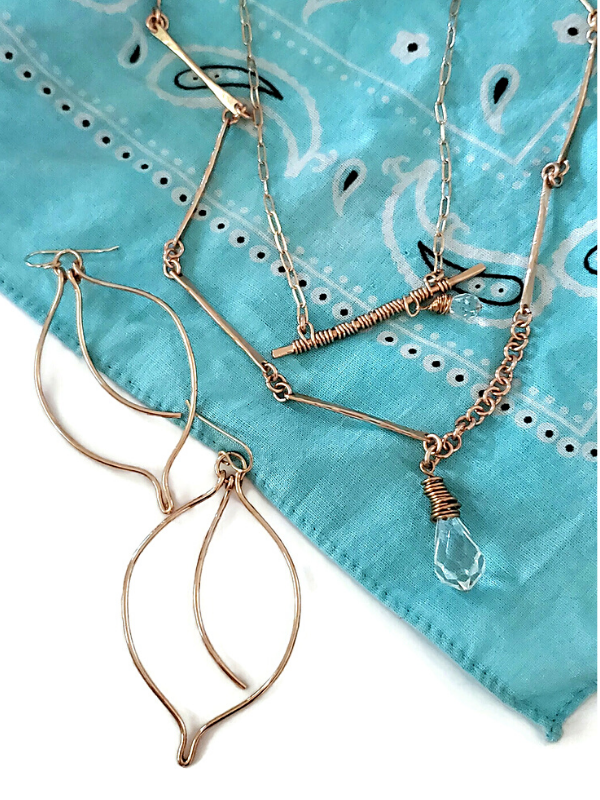 Blue jeans, paisley bandana's and unique artsisan jewelry
for feeling like a blue jean baby Queen! Ive always been a
big fan of paislley, plaid and anything emroidered with denim.
Lately I wear my scarves as headbands with requires fun
showy earrings like my Large Leaf earrings. Airy and lightweight.
Svarves and jeans But wait theres more! I've got complimentary
necklaces to layer for this bandana outfit. The bottom artsy piece
is my Sundancer necklace that has a hefty Swarosvki crystal pendant.
The wired bar with offset crystal is my Bar None necklace. Worn together
they bring casual unique artsy style. Let your creative side out!
Browe my Large Loose Earrings here
Browse my Small Loose Leaf Earrings
Browse my Sundancer Necklace here
Browse Bar None Necklace here