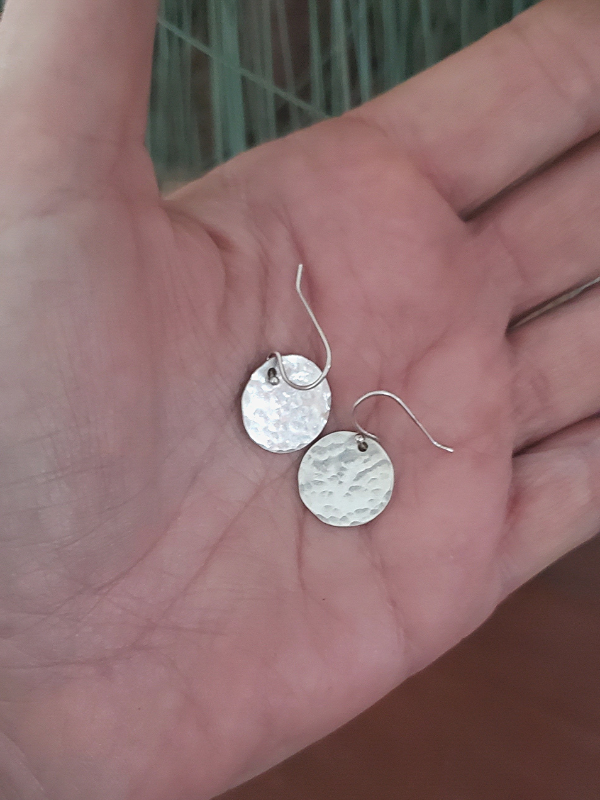 Who can resist the sounds and beat of a drum circle, right?! Here in California, I am lucky enough
to experience them right on the beach with toes in the sand. Before you know it you'll be
swaying to the rythem.
Don't have any drum circle events near you? Just pop in my mini Drum Circle earrings and turn up
the music! These petite circles are hammered and really catch the light.
Want a pair? Shop earrings here.