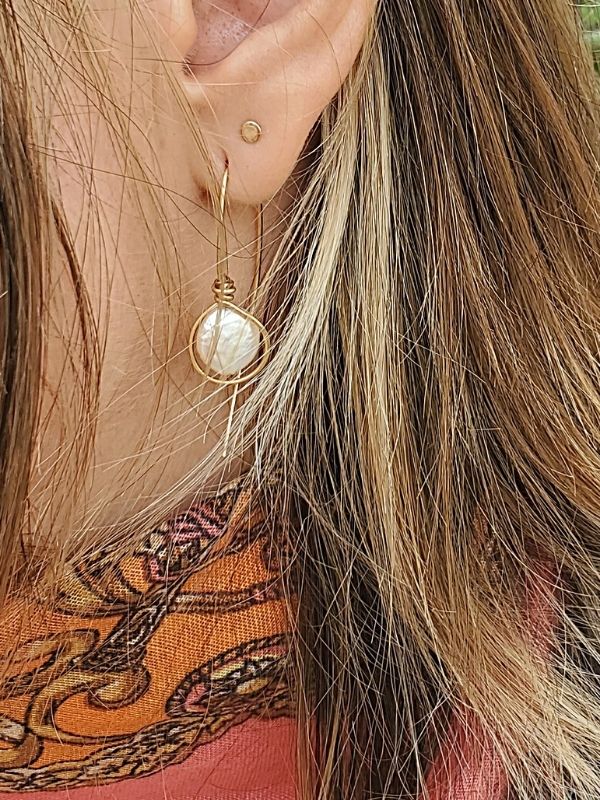 Pearls are always appropriate because they are lustrous, beautiful and natural. If ever in doubt about
what earrings to wear - choose your pearls they won't steer you wrong. Today pearl earrings 
can be designed with a modern style, rustic style, simple style or a cool eclectic style. Something for
everyone. 

Pearls are also versatile these days. Wear them with business suit, tee shirts and jeans or for dressing
fancy. I made these white coin pearls in an organic shaped gold wire frame. 
My earrings shown here are not yet listed but will be soon. Want to know when they will be? Join my list
and you wll receive an email when they are listed.
In the meantime, you can check out my sterling hoop white pearl earrings here.