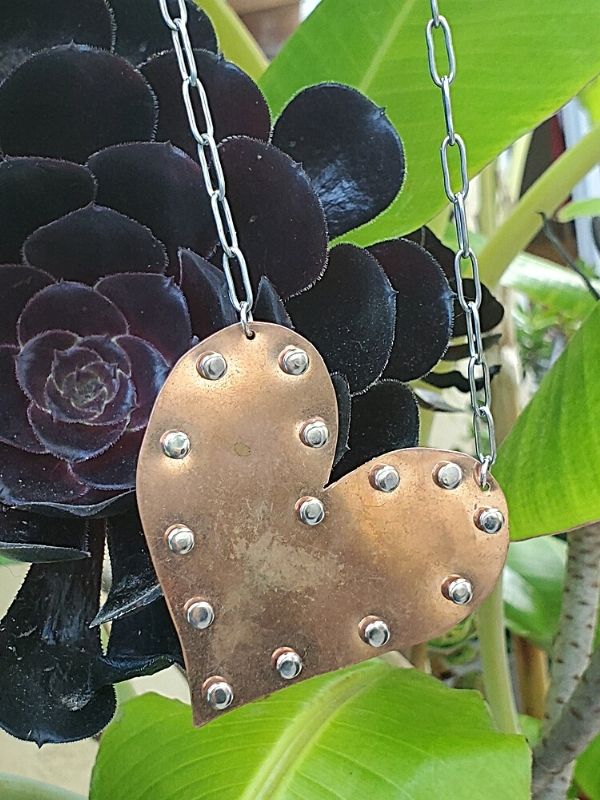 Gardens are peaceful and hearts are for love. So being in this plant filled space with a heart necklace
should bring lots of peace and love. When life gets crazy and you need to taking a moment go outside.
If you can surround yourself with living plants, trees or flowers do it. Breathe it in. Calm down that
nervous system and make room for some love. My strong love necklace is bold and won't let you forget!