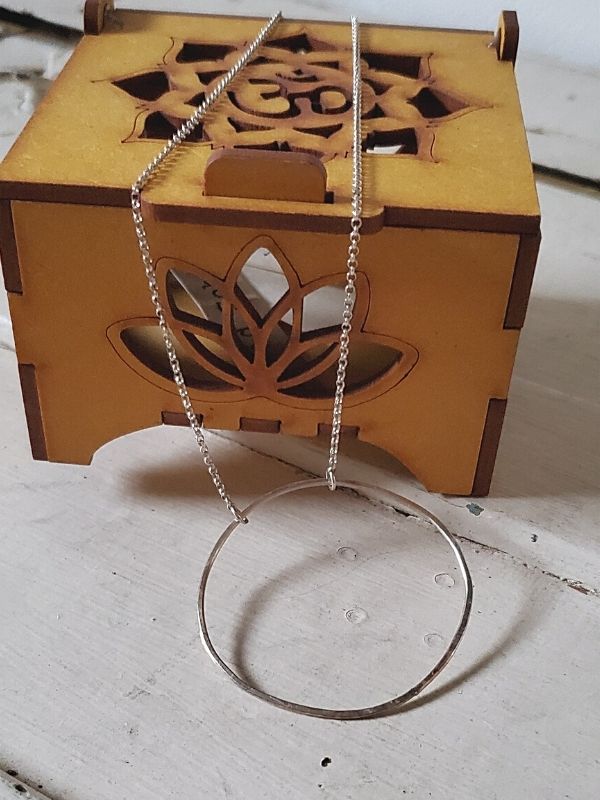 When life feels unmanagable use a prayer box and slip on my Karma necklace.
Prayer boxes are like little mailboxes for your prayers. The idea is to write your prayer on a small slip
of paper and place it in the box. Once delivered in said box - release yourself from worry. And small
cute keepsake box (with lid) will do. 

My Karma necklace features a big open circle that represents the cycle of cause and effect. Keep that
circle flowing with . So its a good reminder to check yourself!  Simplistic design that is easy
to wear.