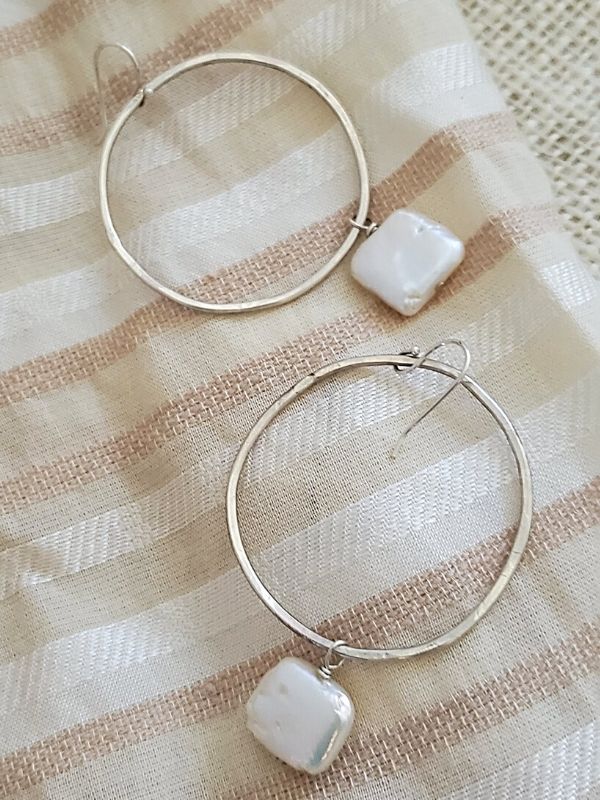 All the neutrals of sand and tan to camel and cream offer refined and relaxed elegance. My white
pearl hoop earrings are the perfect accessory for these blended beige tones. The neutral tones work
for every occasion, from the office, datenight to cocktail parties. And my white pearl earrings are
go-to's for this color palette.