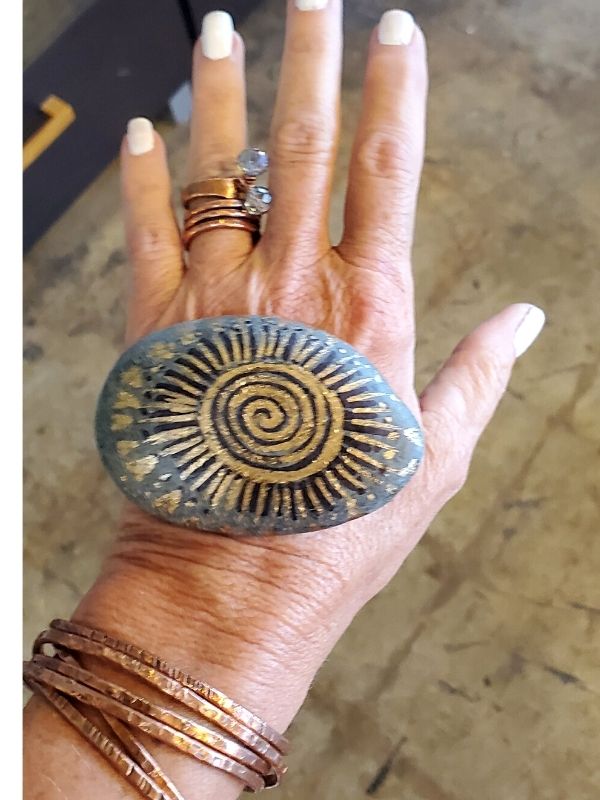 Beacause why not? Whatever lights you up I say. I love these painted rocks. Seeing this one with a 
      whimisically painted golden sun that blended right in my cuffs and rings. Kind of a mixed metal look!
      This rock is from a little store in Burbank, California called Stay Home Friend. (you can shop them online) 
      They supporting local artists (me) and products made here in the USA. You'll find items with
      irreverant humor, the best cards, clever gifts and good music on its hard to leave that place. 
      After lfinally eaving I felt inspired to either start painting rocks or create a golden sun piece of jewelry!
      Until then you can click here for more info on my copper cuff set  and  ring collection