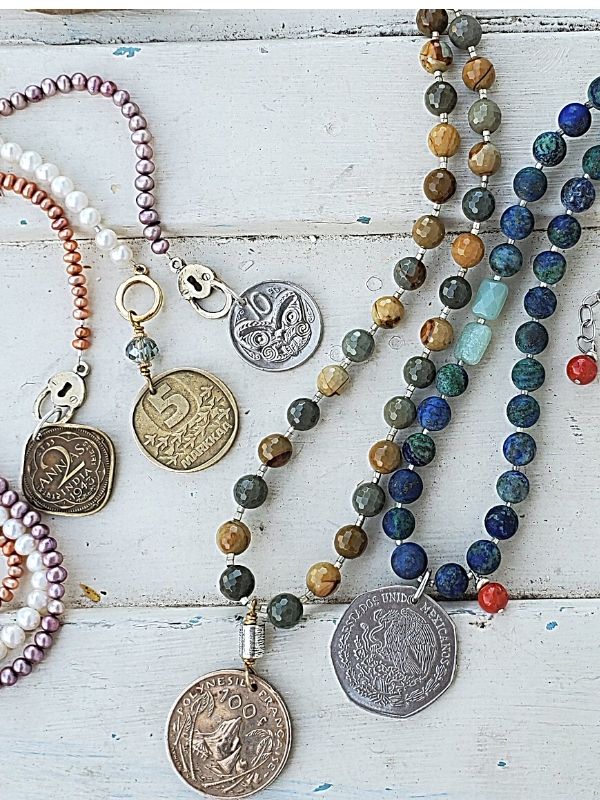 When you are consumed with wanderlust but aren't able to travel, coin necklaces can take you there.
These coins have actually been there - around the world that is. Touched by many hands throught the ages.
Each coin represents its country through symbols, words and artwork.
Coin necklaces are for anyone who appreciatea old coins, wants to wear a travel memory, their family
heritage or dream about your bucket list destination.
I have coin jewelry made with everything from chain, forged bars, pearls and gemstones.
See them in all in my Wanderlust Coin Collection here. Or I'm happy to design a custom coin necklace or bracelet for you!