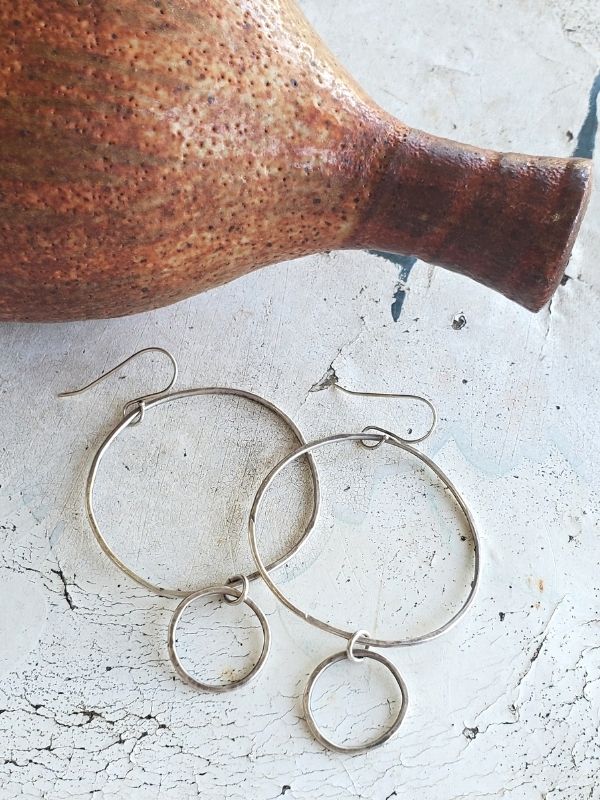 Valuing handcrafted art and jewelry, like my earrings are 
feel good things. In a world where so many things are mass produced
it feels extra special when you find true craftmanship. Whether its
furniture, clothes, food, art or jewelry it truly makes a difference.
You can feel the spirit and heartfelt love that goes into the making.
My Hoop de Hoop earrings were made for those who love the look
and feel handcrafted. They quality statement earrings, in an original
design that won't disappoint. They will last for years to come!


Browse my Hoop de Hoop earrings here for more details