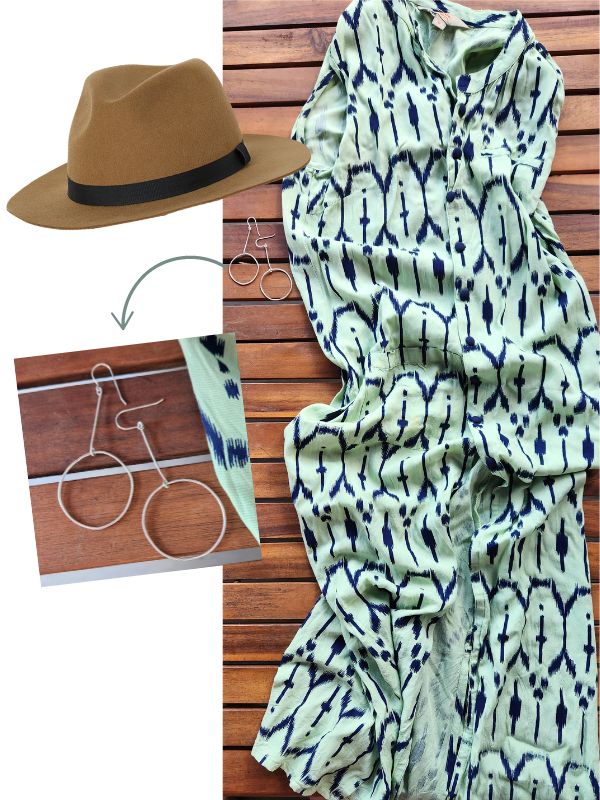 You'll be flowing in comfort and style with this dress and earrings!
This Anouk dress has an ethnic India feel to it. Its long with slits
up the side which makes it flow around. Which mean it comfortable
and will keep you cool. So why not have a pair of earrings that will
flow side by side with this dress! Long sterling silver sticks attach
to hoops that will swing around your shoulders. Nice and breezy.


Browse the Silver Hoop Stick earrings here for more info