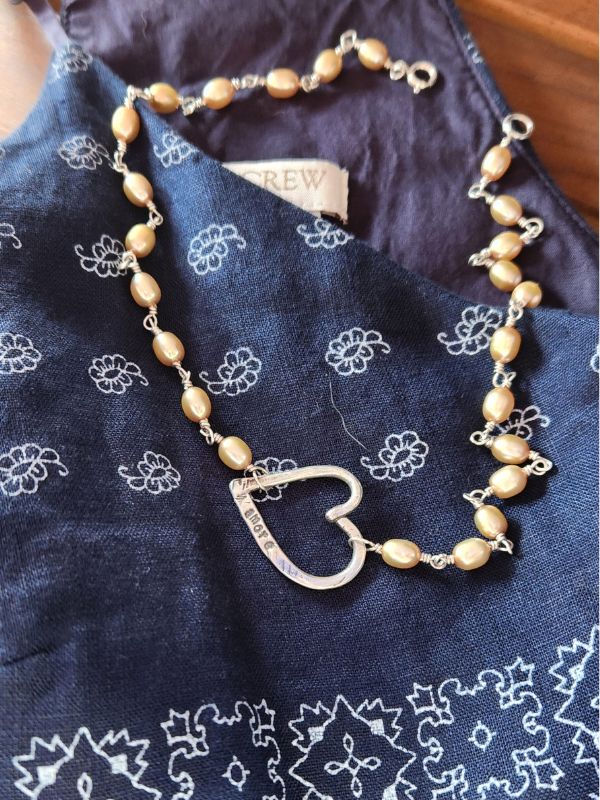 Yes you can mix preppy style with artisan style. As you can see
right here. A blue printed, J.Crew dress has more personality
with a handmade chunky heart pearl necklace. A combination
of cute, fun and interesting. To me anyway! So don't shy away
from mixing up your styles. Just experiment and see what turns up.



Browse my Amore Heart Pearl necklace here for more details