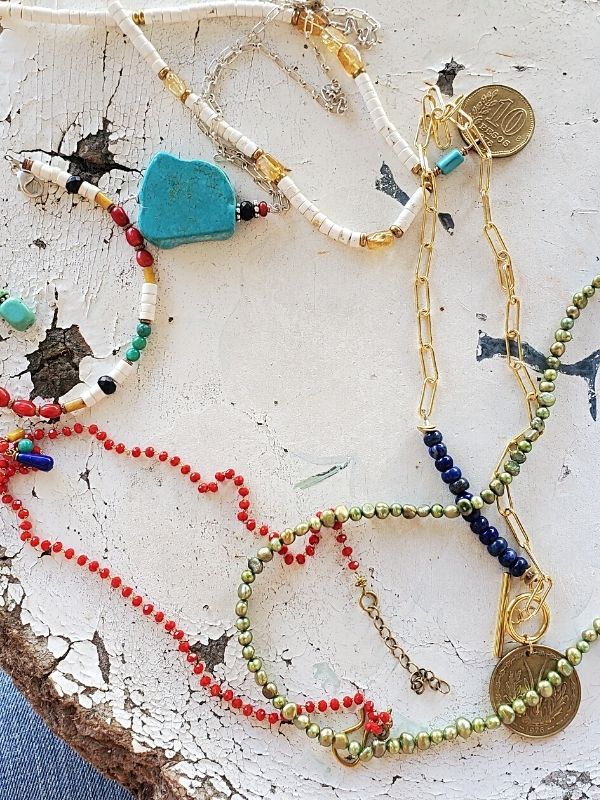 If colors, design and pretty things bring you joy then
you need to have  colorful jewelry to wear! it will boost
your happiness. Whether its a coin necklace, a chunky 
turquoise necklace, a cheerful gemstone bracelet, a bright
red necklace you deserve to have something beautiful and
uplifting. Its time to treat yourself! Go on now!


Browse my Turquoise Mountain Necklace here
Browse my Color Me Happy Bracelet here
Browse my Argentina Coin necklace here
Browse my red It's All Good Necklace here
Browse my Wanderlust Coin Collection here