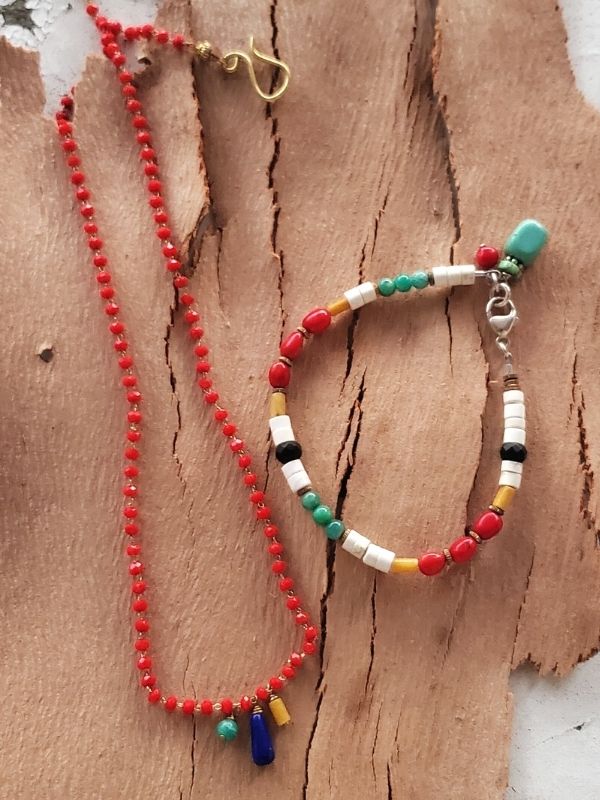 Red is considered a warm color on the color wheel. 
And with the Fall season underway and Winter just around
the corner you might want to consider warming up with my 
It's All Good Good necklace and my Color Me Happy bracelet.
They are both colorful and incude red beads and crystals. Like little
mini fireplaces around your neck and wrist! LOL. Beside
the warmth of the color red my necklace brings instant cheer.
And adding to that is my fun bracelet design with multi gemstone
colors. Kind of like good mood jewelry!! Try it.
Browse my Color Me Happy bracelet here
Browse my It's All Good Necklace here