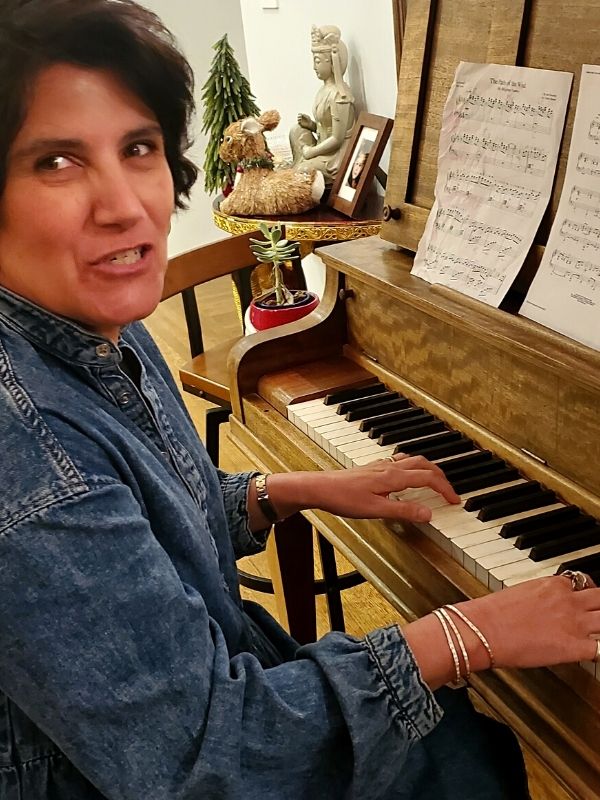 When playing the piano you need the bracelets that won't
interfere with playing by hitting your piano keys. That would be a drag!
Can you imagine a charm bracelet jangling against everything?!
This cuff stack hugs your wrist. There is no dangling or getting
in your way! So you can be looking sly while entertaining with music!
These cuffs are sold seperately or as a stack of three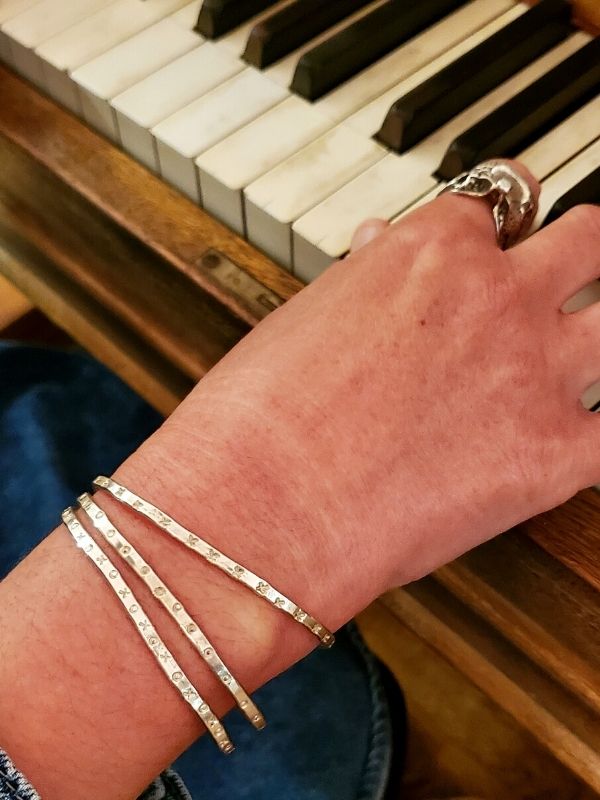 Show here is the Bear Hugs Cuff with stamped circles,
next to the Sealed with a Kiss cuff stamped with X's and last but not least is 
the XOX Cuff bracelet stamped with - you guessed it, X's and 0's
That's a nice stack of love for your wrist!