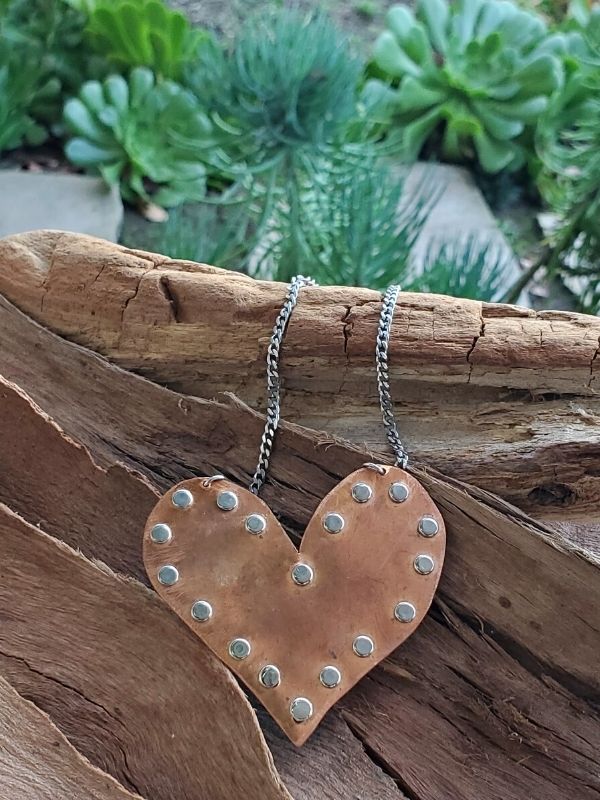 What makes you feel down to earth? I think its the opposit of being formal!
Down to earth is being the real you in every phase of life without pretending
everything is a bed of roses. Letting yoour hair dow so to speak. This heart
necklace is the epitome of down to earth! Its blending in with mother nature
here. This necklace is comfortable with blue jeans and loves spending time
outfoors! Can you see yourself in this necklace?
Browse my Strong Love necklace here for more details