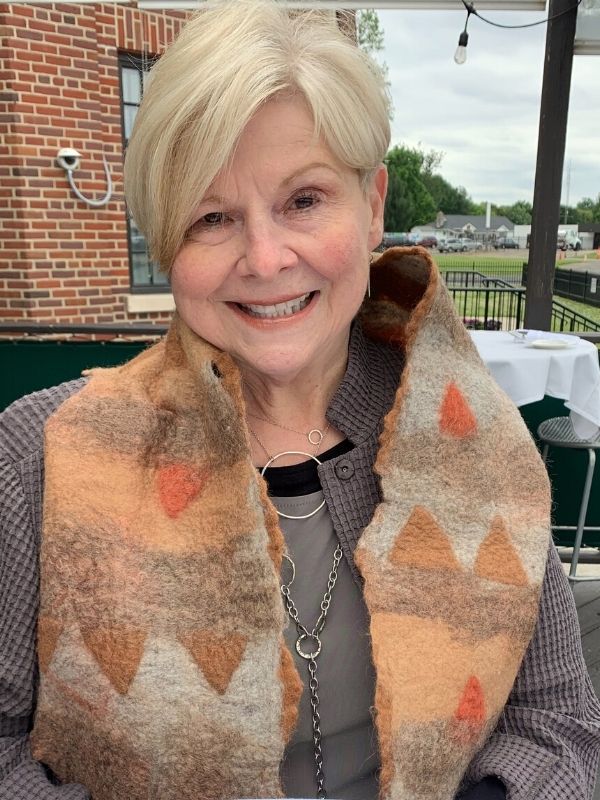 Dining out, evenings out, plans with friends is a reason to wear
something fun. To feel good and enjoy yourself. Edie has
a great sense of style. I love how she pairs patterns, colors,
textures and of course jewelry. Here she has layered my big
open circle Karma necklace along with my long heavy chain with
silver circles placed throughout Chain Reaction necklace. Who knows
how you might react to things when wearing! HA!
I truly love the pairing of these two necklaces together. They offer a 
a smart balance of size, shape and overall form. 
So if you want to layer yourself in style for your next get together consider 
putting these two cool pieces of jewelry together!

Browse my Karma necklace here
Browse my Chain Reaction necklace here