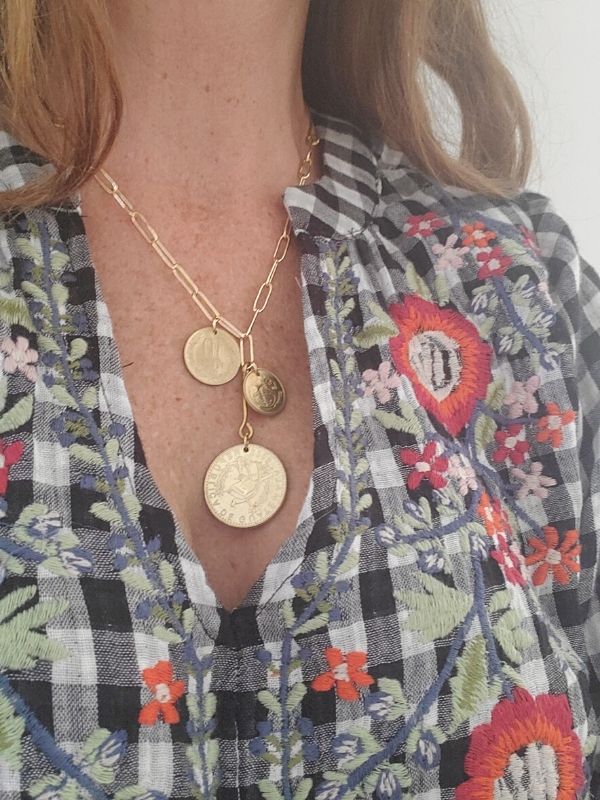 This coin cluster necklace is jingly jangly fun plus
its great to pair with any of your busy patterned clothing.
It doesn't join the business of a top but rather compliments
it. Each piece seems to compliment the other. That a good match.
So Spring or Fall, Winter or Summer this coin necklace will be
great with any of your patterns and style for the season. A timeless
staple for your jewelry box!
Browes my Coin Cluster necklace here
or
Browse my entire Wanderlust Coin Collection here