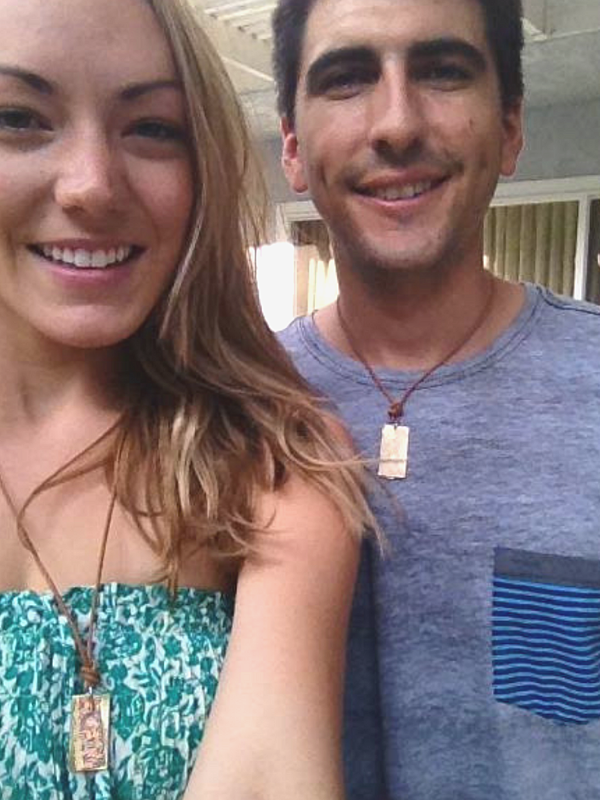 Besides their traditional wedding rings this couple was gifted personalized mixed metal leather necklaces
with a secret! These pieces have lots of texture, their wedding date and the name of their favorite
song "Crazy for You". I love that!
If you want to gift a wedding necklace other jewelry gift, I'd be thrilled to make. Shoot me an email
and we'll get started.