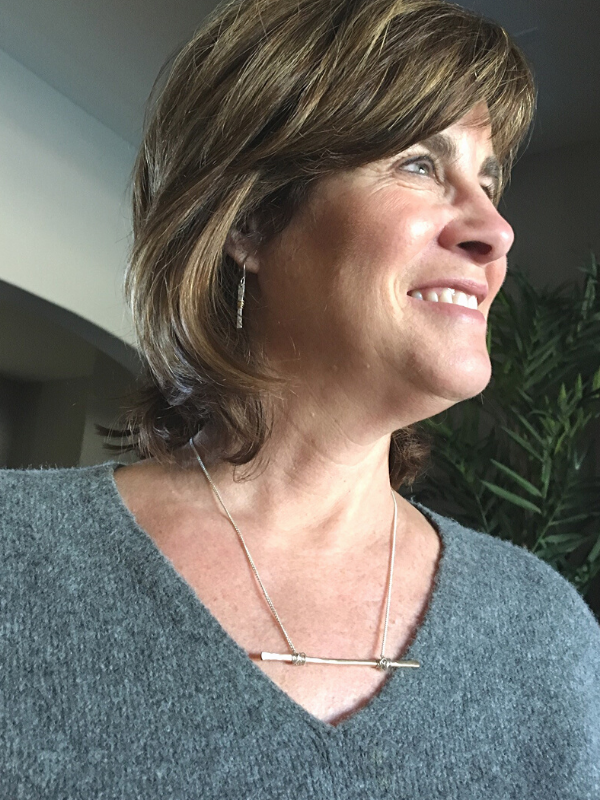 How about this beautiful shade of gray? So rich shade that it feels almost like slate. I believe
the color gray is the perfect backdrop for highlighting sterling silver and gold jewelry. 
Gray works with both cool and warm tones which compliments both of these metals
without overpowering.
 If it's not sweater weather where you are, you can still make it look easy with a gray
knit top, blouse or even a tee shirt. Your mixed metal jewelry will look oh so smart and chic
against this neutral background.
If you want more details on the jewelry shown here - Shop my Gold standard necklace
and sterling with gold wire wrapped stick earrings.