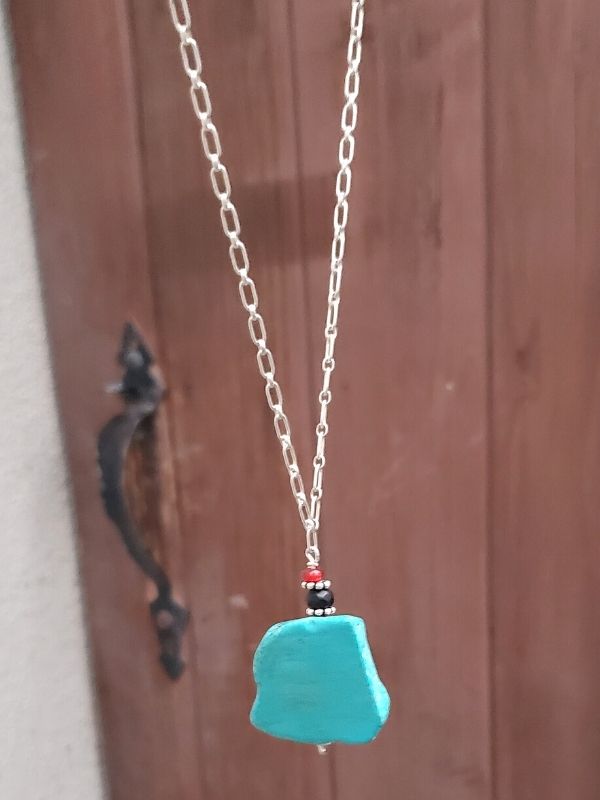 Open the door to new things. Unexpected things. Like my
big slab of thruquoise in a necklace. Maybe you've always felt safe
wearing dainty jewelry that blends right in with wht your wearing.
while that can be simple and pretty try stepping out of your
comfort zone. You might feel liberated wearing a bold necklace!
And this one is still on the simple side. Its a great spash of color that
will really brighten your day.
For more details browe my Turquoise Mountain Necklace here