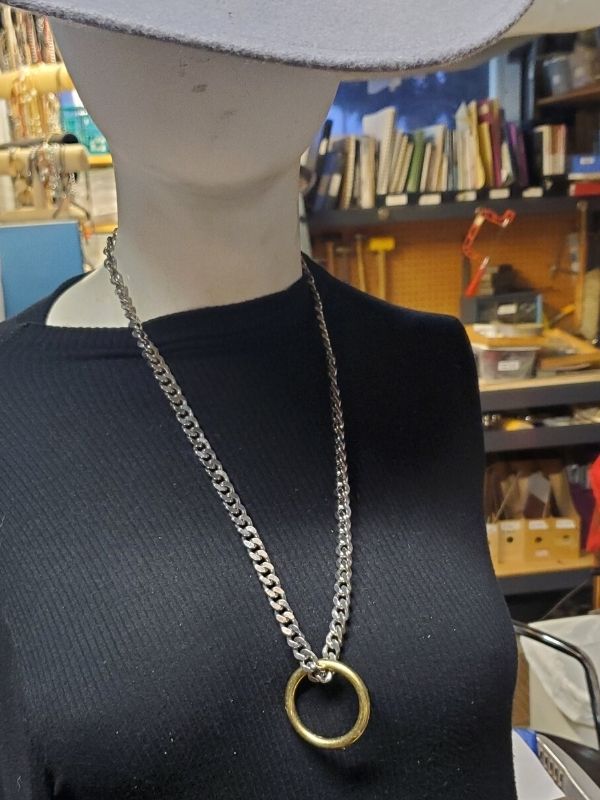 Yes, as a jewelry designer I was working on this necklace while
at work! Lucky me. This mannequin has worn many styles and lengths of jewelry.
I can't imagine not having it. I can clearly see how and where a necklace
will fall. Exceptions are made because we aren't all the size of this
mannequin. But I have work arounds for that. 
Shown on this mannequin is my Big Oring necklace. Designed to be a
statement necklace with adjustable length. To be worn casual or dressed up.
After completeling and popping on my manequin I felt that I accomplished
my mission. 
Browse my Big Oring Necklace here
Browse my Little Oring necklace here