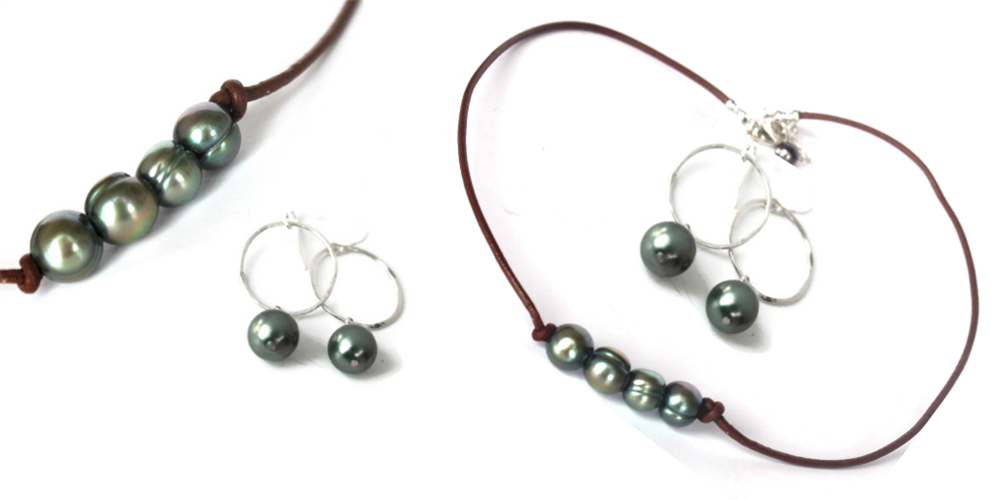 Beautiful, classic, timeless pearls. Whats not to love?!
Of course they will always be sophisticated when dressed up. But don't forget about pearls + leather + denim = an earthy chic, match made in heaven. 
Their captivating luster is a combination of surface brilliance with a deep translucent glow. No wonder they are known as the gem of Queens. 
As an organic gemstone, pearls are comprised of calcium carbite making them soft and porous. While they require special cleaning and care to keep them protected and radiant - pearls also  love to be worn.  So lets learn the basics!
Follow these basic pearl tips on cleaning, storage and what to avoid - you'll be sitting pretty!
1. How to clean your pearls
Use a SOFT cloth to wipe down, gently- microfiber & lint free

For heavy dirt, wet cloth with DISTILLED water, mild liquid detergent (NOT soap)

Always wring out cloth and use a fresh one to wipe any detergent off after cleaning
2. How to safely store your pearls
Always wipe off before storing due to perspiration from wearing

Wrap and store pearls in linen, soft cloth or a soft pouch (NEVER plastic)

Store pearl jewelry seperately - to avoid scratches on this soft stone

3.  Put Pearls on LAST and take off FIRST 
This rule avoids contact with make-up

This rule avoids wet hairspray & all hair products

This rule avoids the absorbtion of perfume and lotion
4.  NEVER EVER !!!
Never use baking soda, bleach, amonia, vinegar to clean

Never use an ultrasonic cleaner

Never soak pearls in water - weakens and stretches cord. Causes mildew