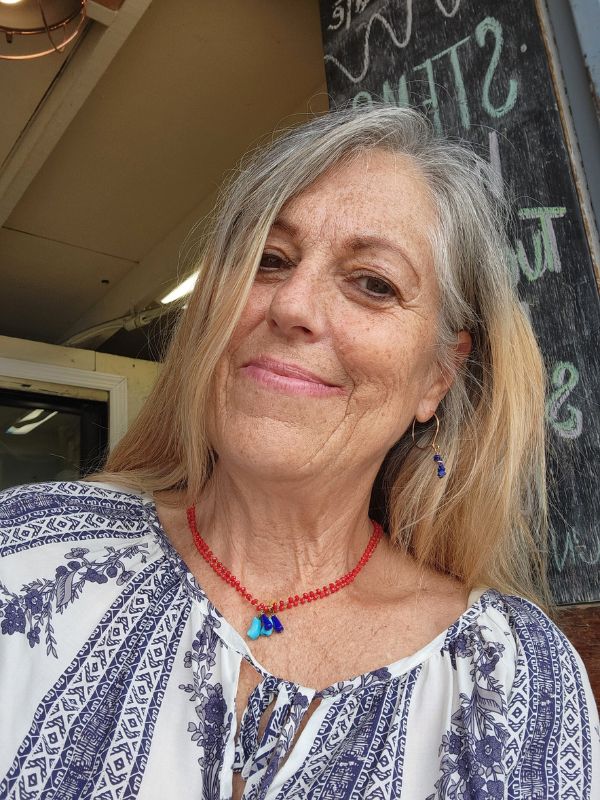 Wearing blue and red together sure makes a pop. This
necklace includes bloth of those colors. The light blue
is turquoise and dark blue is lapis. Shown here are 2
necklaces being worn because, why not?!
The simple colors of this necklace also work well
with patterned tops. They both make each other better!
And lets notforgete about those earrings you see.
Those little chips of blue lapis are the perfect compliment
to this necklace and colors! How bout that?! Gotta have
earrings that work too.
Browse the It's All Good Necklace here
Browse the You Rock earrings in Lapis here