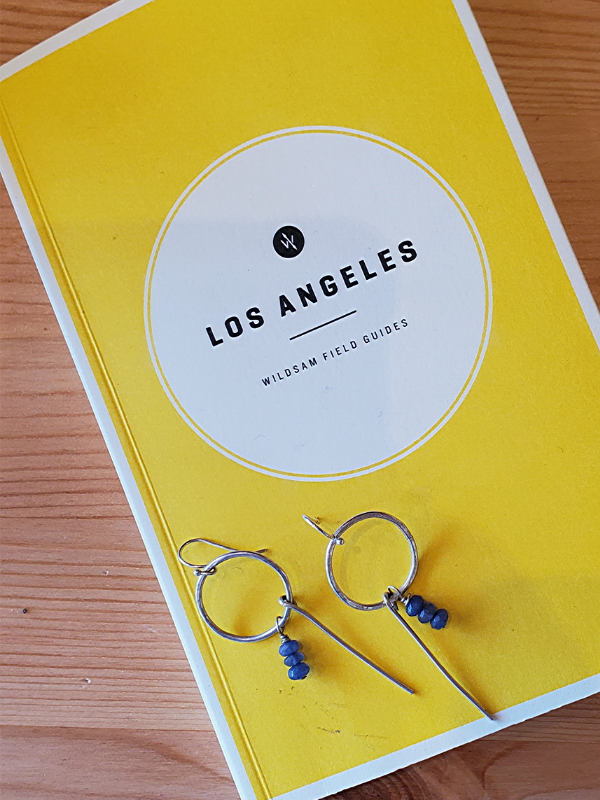 If you're looking for an authentic Los Angeles experience then you need to checkout the
Wildsam Field Guide. This offbeat and soulful guide shares expert intel on everything from palm trees,
surf spots, movie palaces, food, secret stairs, mountain hikes and downtown art.
Of course you'll need some cute earrings before you head out exploring. So why not wear some
some that were made right here in my Southern California Studio?!
You can shop these Iolite Hoop Sticks or feel free browse all of my earrings