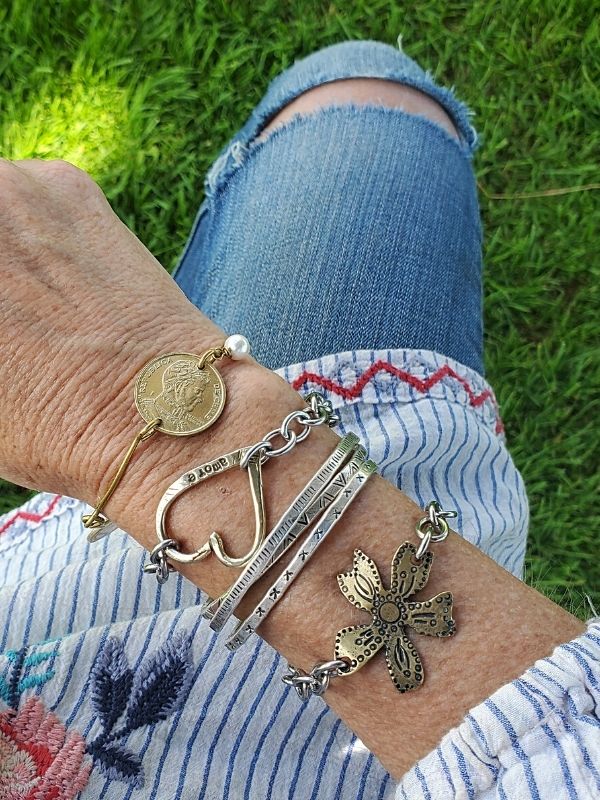 Jewelry can change your mood - be it uplifting, sentimental, empowered
or in love. Express yourself by wearing these unpretentiously cool pieces
that reflect your taste, attitude and personality. When slipped these bracelets
on my wrist today I felt armored in feeling like me. and that felt good!

Each of these bracelets carry special meaning. Staring with my Wildflower
bracelet which really has me feeling like a free spirit. My Soulfed 
set of three cuffs is all about feeding your soul with wonderful reminders. The Amore
heart bracelet brings that key ingredient of love. Yes please! And last but
certainly not least is my Petite coin bar bracelet offers a sentimental memory.
All of these together make me feel empowered, a little badass and yes happier!
You can wear your happy too:)