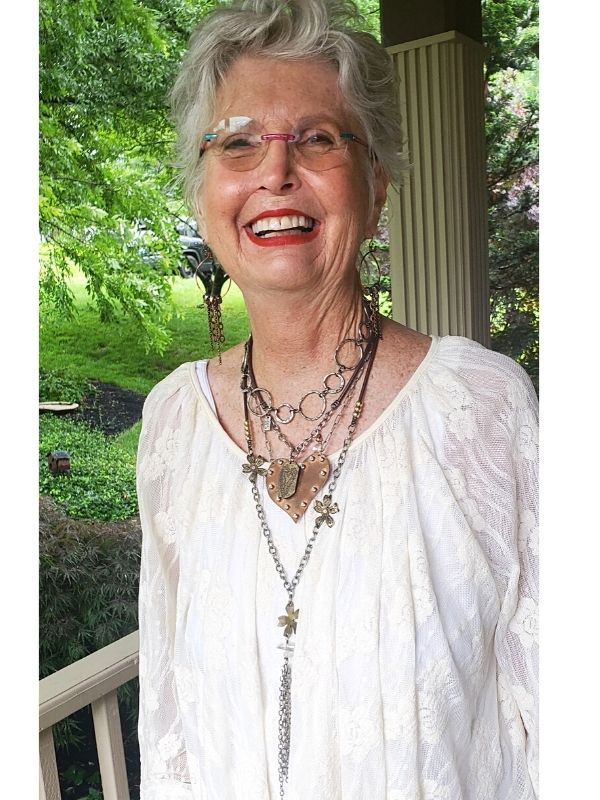 My sister Anne is wearing all the necklaces here! She knows how to
          style it up. Doesn't matter if she running to the grocery store,
          a meeting or visting a friend - she is like walking art! I love her style
          and of course seeing her dripping in my jewelry makes my tail wag.
          Here she is layered in my Flower Queen necklace, Strong Love necklace,
          Feel the Love necklace and a pair of custom earrings.
          Feel free to browse my Necklace Collection here