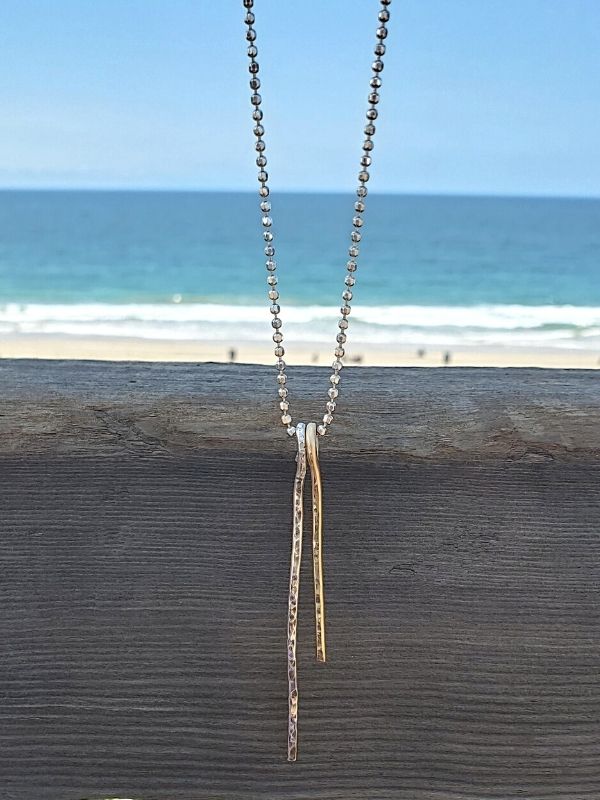 This light and airy necklace is casual and cute during
the day. But this same necklace is elegant and eyecatching at night.
You can dress her up by slipping on your little black dress
and watch her sparkle and shine. Being carfted in both silver and gold
allows for easy blending with all other jewerly and outfits.

This necklace is so versatile that it would be a great vacation or travel piece of jewelry.


For more details browse my Silver & Gold necklace here