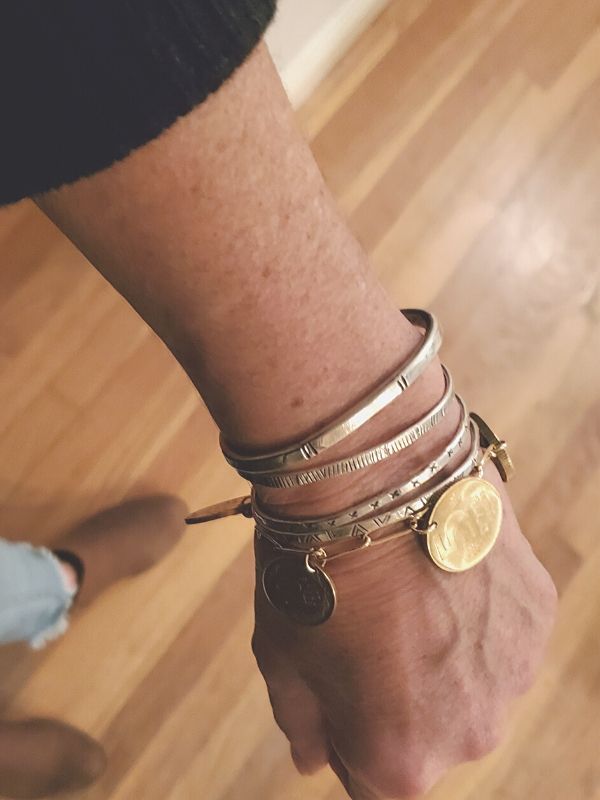 Just like that song from girlscouts - make new friends but
keep the old, one is silver and the other gold. I think that makes this a best friends bracelet stack!
Sterling silver uniquley patterned cuff bands keep company with a chunky gold coin bracelet. The coins
are real and come from all over the world. They are little pieces of history and art. 
What a conversation piece!
My silver cuffs are sold both individually or in sets. Shop here to see sterling stack.
Ans shop here to check out my gold coin bracelet.