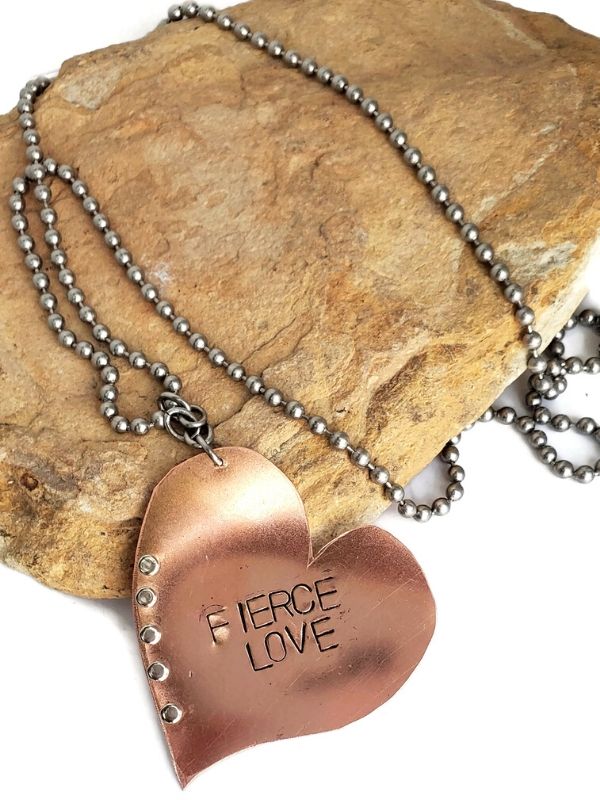 When you aren't afraid to express yourself & show your powerful love -
you'll feel more than comfortable wearing my edgy riveted copper heart necklace.
It speaks volumes!
Plus this necklace can be personalized. Have those names and/or things that you love
stamped along the outer edges of this heart. It will be uniquely yours.
For more details about this necklace click here