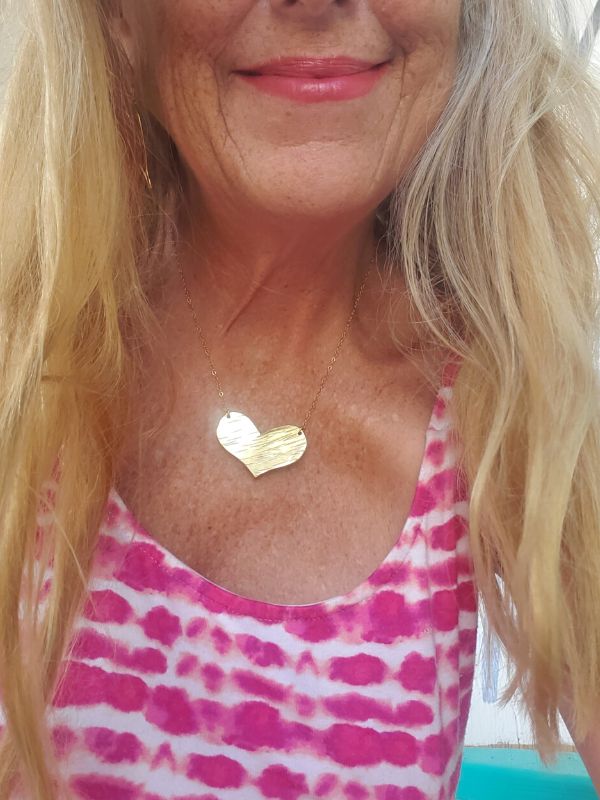 Spreading love, laughter and goodness is what its all about. My 
Big Little Heart necklace in gold shines and shines and shines.
Nobody will be left out of this love fest when this heart is
around your neck. It shines so bright that it lights the path
ahead of you! I just came from Trader Joes and got compliments
right and left. I forgot I had it on so that made it extra special.
Kind of like unexpectedly making people smile:) 
Are you ready to spread some love?! 
Browse the Big Little Heart necklace in gold
Browse the Big Little Heart necklace in silver