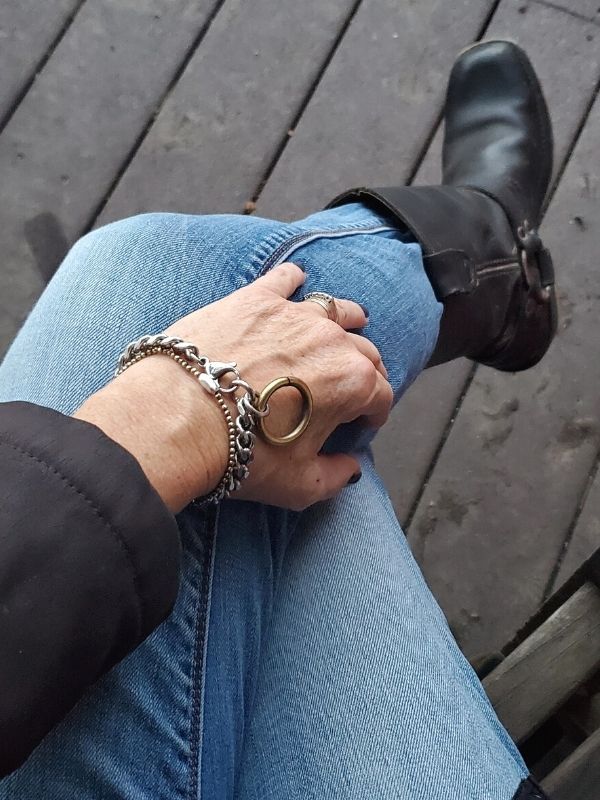 If you are a lover of boots and jeans then you probably also
love cool chunky bracelets. Its a good look with distressed jeans
and a comfortable pair of rugged harness boots.The longer you wear the
better they get! And this bracelet like the boots are built to last. Another
staple for any boots and jeans. It's hardy and strong and just
plain feels good on! 
Browse my ORing bracelet here for more details