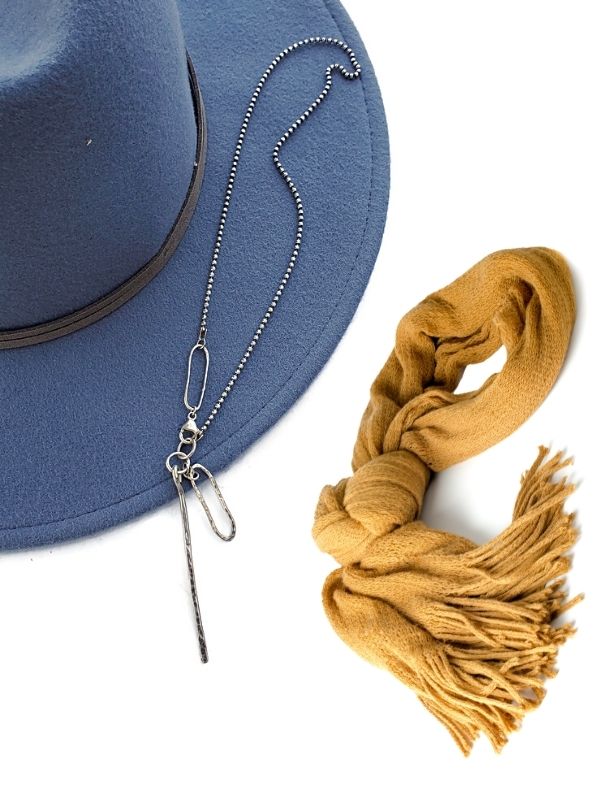 Going out? Want to stay warm? Don't like figuring out if things
go together? I've got you! Keep it all solid colors. Its easy and very smart
looking. My solid silver necklace works with all the solid colors!
Use as many as you want. If you were wearing this blue hat and mustard yellow
scarf you could also wear a solid black top and solid blue pants. You will be color 
blocked from head to toe. 
Browse my easy to wear Play it Cool necklace here