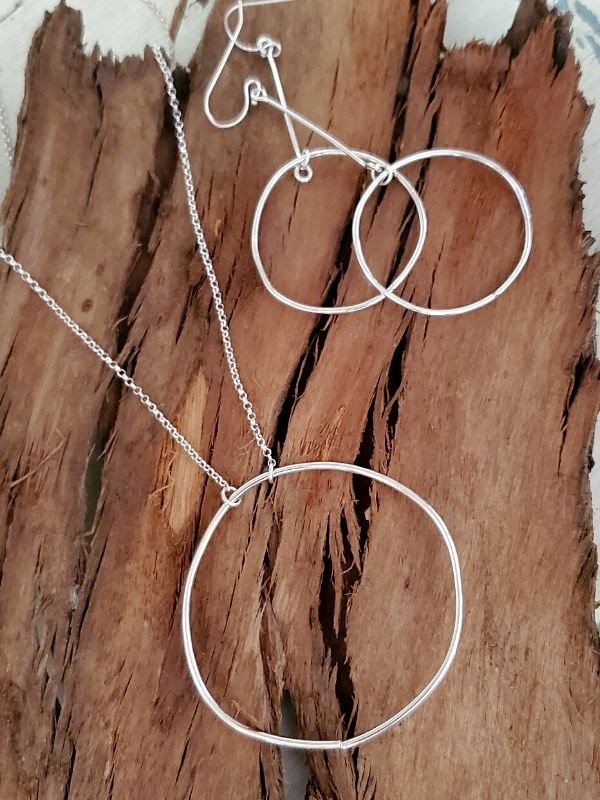 I love a good circlular shape. Whether its a perfecrt circle or an
organic one they are good. Circles flow endlessly. They symbolize
oneness, wholeness and unity. So my big silver circle Karma necklace
has one great big circle that is a delicate statment piece that can be 
casually worn with a flanel shirt or your favorite little black dress.
Bit let's not forget about the earrings! My silver circle stick earrings
have the perfect balance for the necklace. They are modern
chic and stylish. With more circles surrounding you. I think they
make great playmates. What do you think?!
Browse my Karma Necklace here
Browse my Silver Hoop stick Earrings here