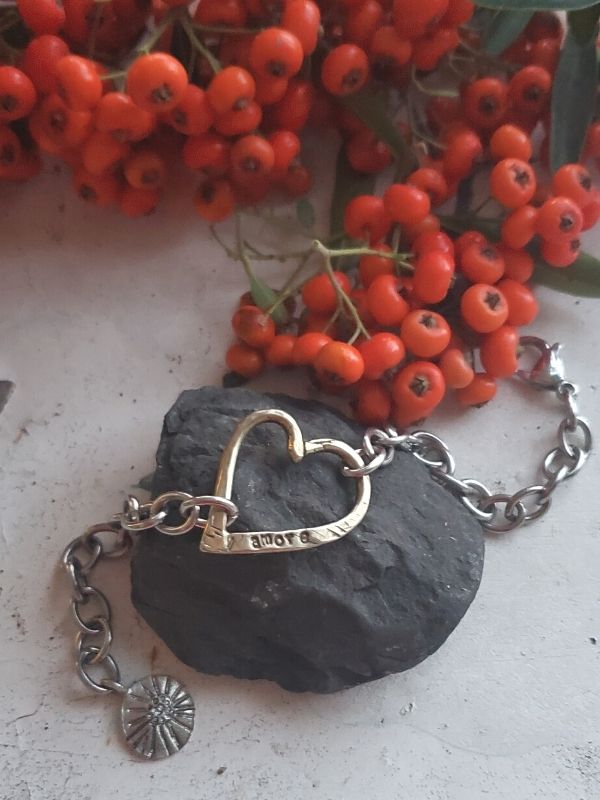 I picked up a sprig of this from my friends yard. Doesn't it
scream holiday decoration? I immediatley grabbed my Amore
Heart bracelet for a photoshoot. Whether this sprig is Hollyberry
or Hypericum was to festive to pass up. A great reminder
for spreading love with my heart bracelet is easy. That love will
be seen and felt each and every time its on your wrist! And love
is love is love is love.
Browse my Thats Amore bracelet here for more details