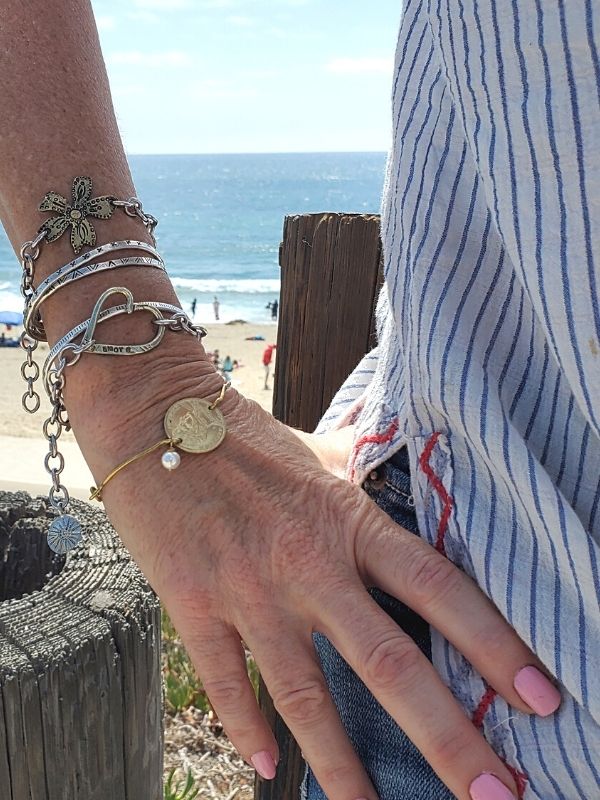 Calling all free spirited, art loving adventurous gals who
love to have artisan bracelets dripping from your arm! Be who
you are. Wear what you want. By wearing my Wildflower bracelet
Amore heart bracelet you' be feeling all the love and joy.
Slip of on Soulfed Stack of three cuffs as daily armor for your soul.
And a petite coin bracelet to honor travel, art history or your own heritage.
Find and wear your joy. Express it. Then you will spreading that joy baby cakes!
Browes jewelry here for more details