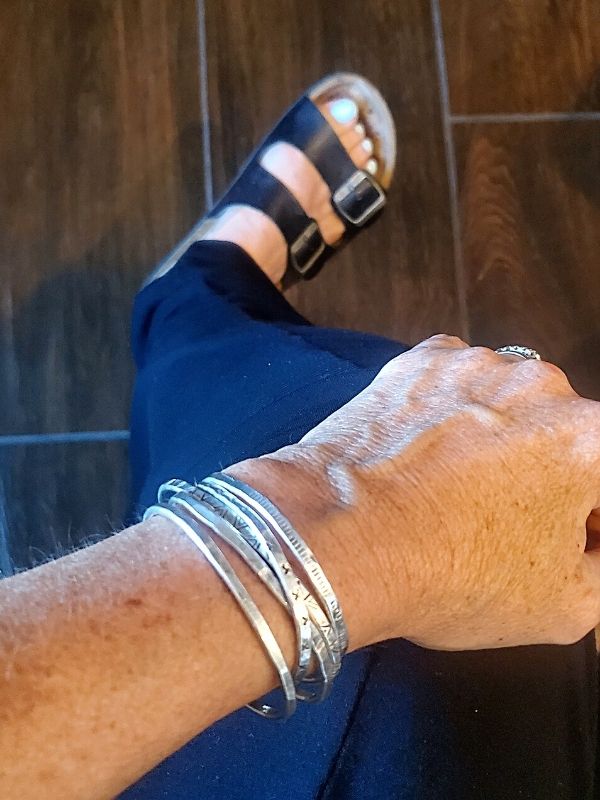 Having go-to anything sure helps in keeping things simple.
Uncomplicated. My Soulfed stack of 5 cuff bracelets are most definitly
easy to wear. They for sure fall into the category of
go-to jewelry. And being all silver, that means they
will compliment every color, pattern and style! A no brainer
for gift giving or when packing to travel. Keep it simple!


Browse my Soulfed Stack of 5 bracelets here
Browse all bracelets here