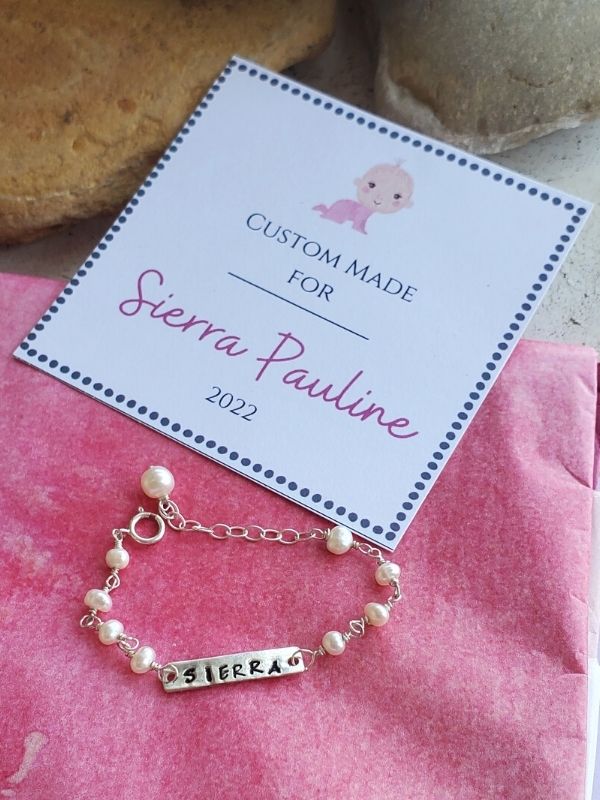 A sweet newborn babe deserves a sweet new bracelet!
And what a wonderful keepsake gift to give. All those over the top,
undeniably cute outfits will be outgrown or maybe stained.
But a piece of jewelry like this bracelet can be worn, enjoyed and 
handed down for generations. Don't you want yoour gift to stand
out and be remembered?!  Sierra Pauline isn't even born yet but this
bracelet is already waiting for her!


Browse this bracelet for more details
(I'd love to make one just for you. Shoot me an email!)