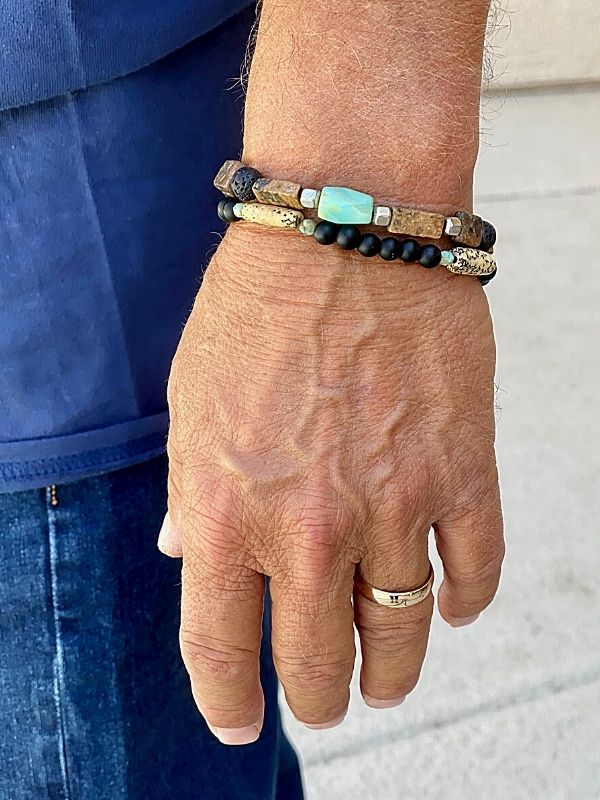 There are so many handsome stones and materials for creating men's jewerly. So when my friend Keith
was thinking about a blue, brown and black stone,bracelet. I wanted to make him something earthy.
Making his pieces were fun so what started out as one bracelet turned into a set of two.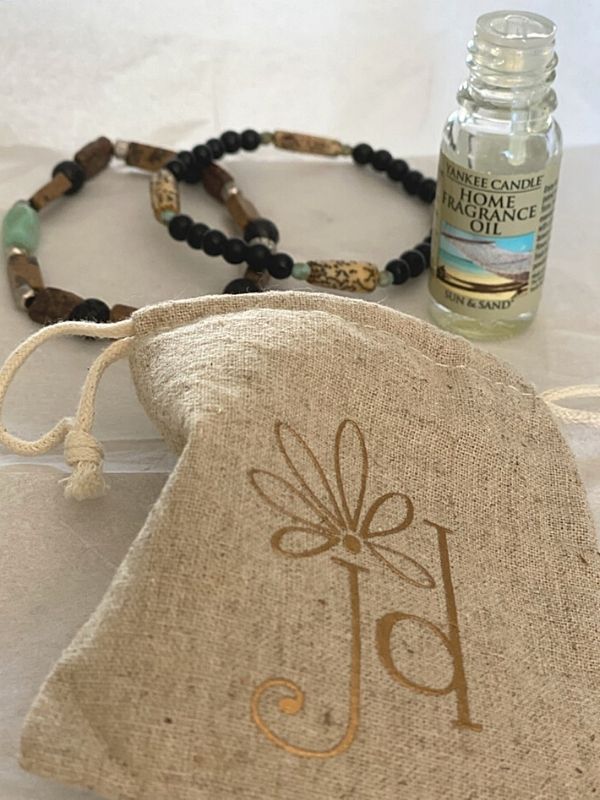 Plus the bracelet stone bracelet is also an aromatherapy bracelet. There are so many wonderful
essential oils with soothing benefits . Everything from headache soothing peppermint to calming lavender.
If you want to add oil just add a drop or two the porous round black lava rock beads. Gently rub the oil in.
Depending how much oil you use the scent will last a few hours or days!