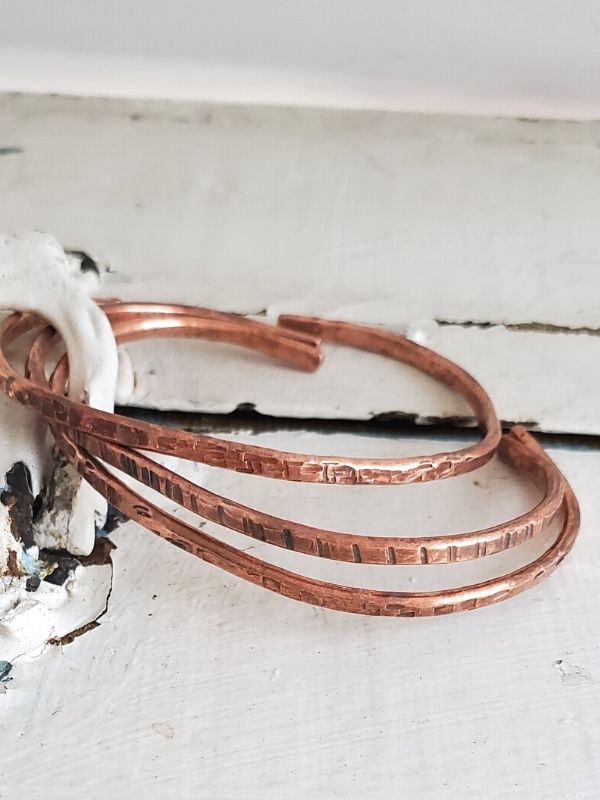 Copper metal with its brownish orange earth tones blends right in with all things Fall.  This set of three
cuff bracelets are warm and rich. Copper looks great with olive greens, mustard yellow sweaters,
chocolate brown jackets, anything black and always blue jeans and denim.
Copper jewerly feels like Mother Earth. 


Yes copper can react to humidity and in some people cause some greening on the skin. It washes right off
and is just part of the element of copper. And...it also happens when females are on their period!
For more details about my bracelet stack click here.