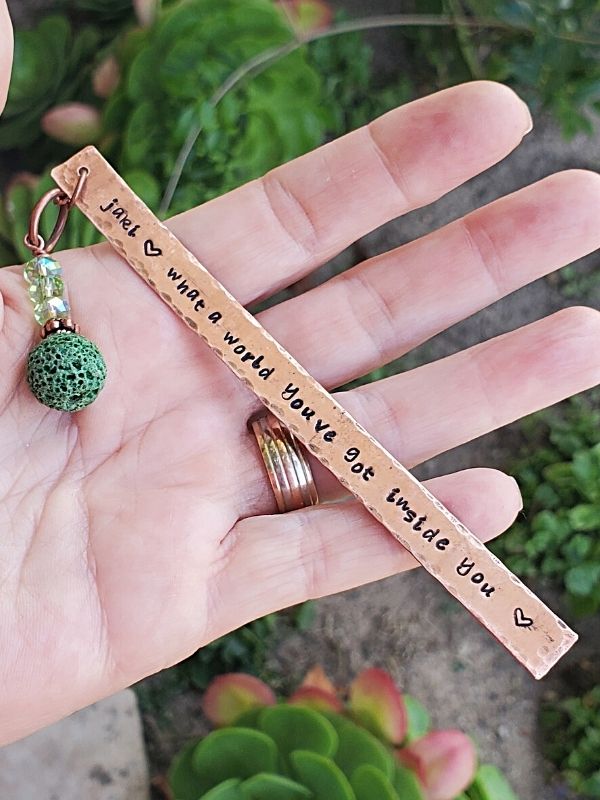 If you love books and reading then you need a bookmark 
of course. And being a lover of words this quote is spot on for 
 you or the reader in your life. I mean is anything better than
"what a world you've got inside you"? Its easy to get lost
inside all the worlds from our treasured books and stories.
This custom bookmark was made for Jaki. Yes this included
her name! But Im happy to customize a bookmark for you with 
a quote and name. A book and bookmark would make a great gift
in my book. LOL!
Feel free to browse my Bookmark Collection here 
or email me for a custom bookmark!
info@Jdaviscollection.com