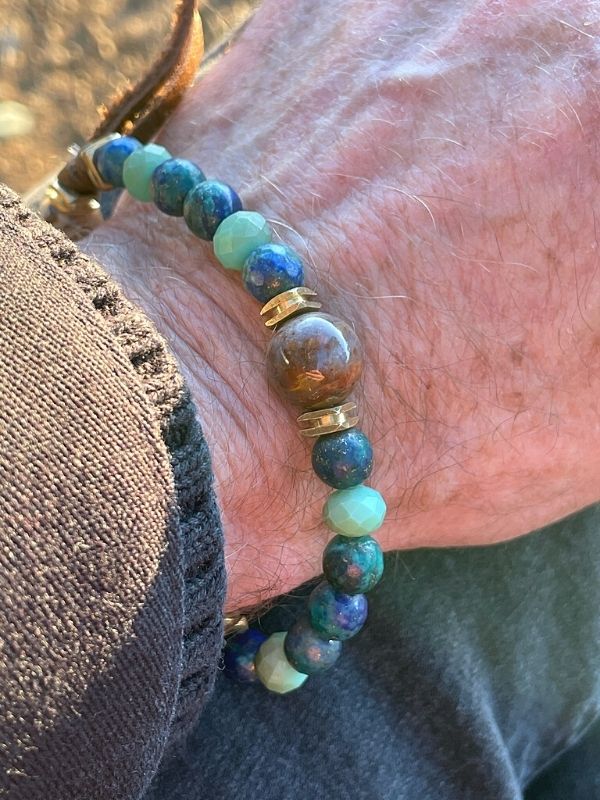 Yes men get to wear jewelry too. Whether its sentimental, for the love of meaningful gemstones or 
sometimes its just about having some style in your everyday life. This guy here really appreciates
the gemstones for their beauty and meaning. He wanted lots of blues and some tan brown in his new
bracelet and I love how it looks on him.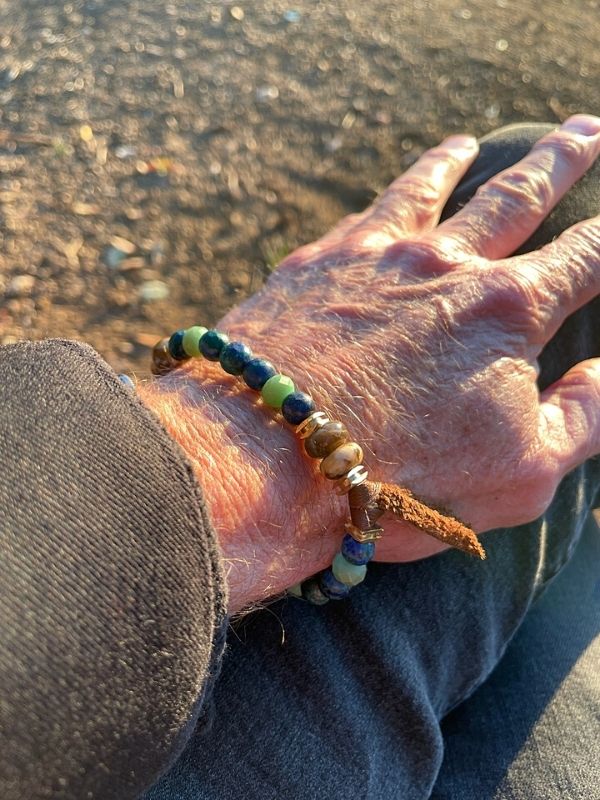 Men's jewelry can be casual for blue jeans and adventures or dressed up for date night or
whatever special ocassions come his way. This bracelet was a custom design that can easily be
recreated. Or you can browse all my men's ready to wear jewelry here. Gift your man some cool jewels!