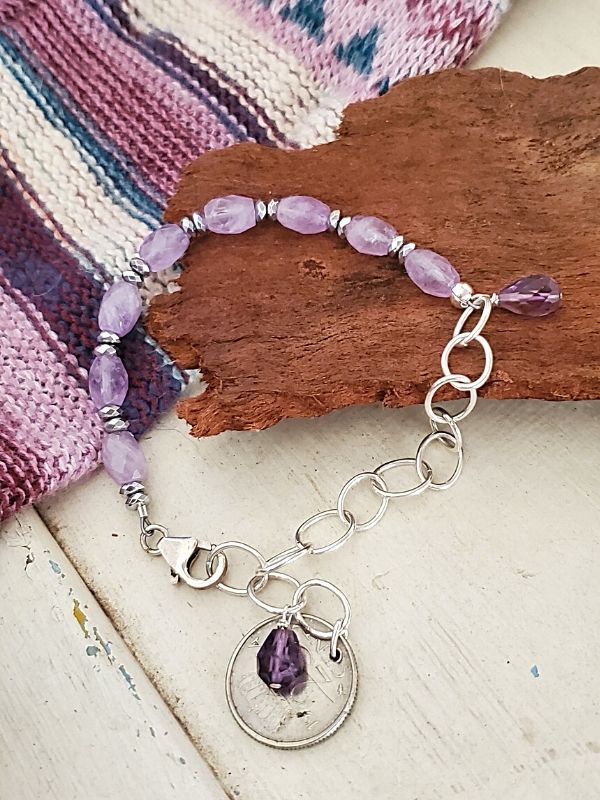 When you love purple clothes, purple hair and purple crayons of course you would want a purple
gemstone coin bracelet. This was made for a purple loving gal. She doesn't even know yet that this
bracelet is for her! I am loving coin jewelry so much. This piece was custom made and I'm always happy
to make a custom piece so you can get exactly what you want. But I also have ready to wear coin jewelry
thats ready and waiting to be worn by you!
Contact me here for custom info@jdaviscollection.com
Or shop here to see what I have available Wanderlust Coin Collection