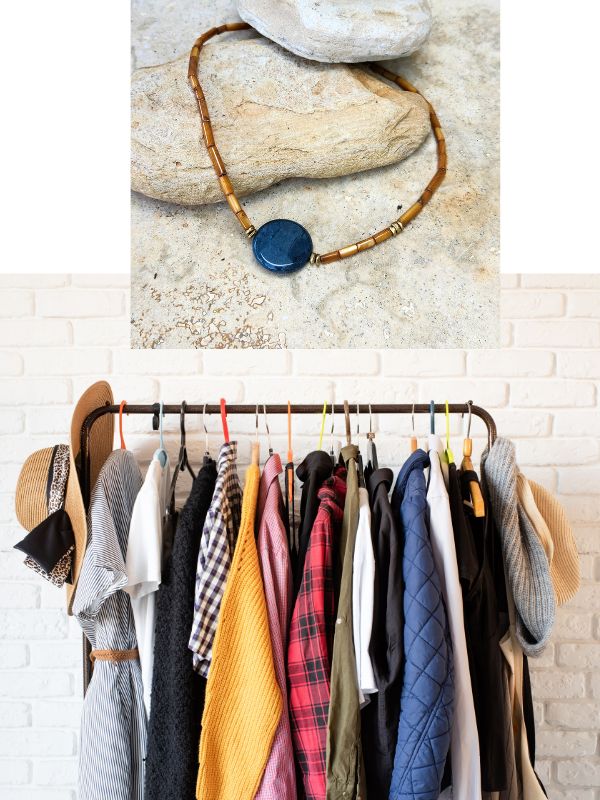 Yes, this necklace really is bold and really is neutral!
Any of these items hanging on the rack could be worn with
this necklace. There are flannels, stripes, checks, quilted,
knitted and solids. The blue stone seems to blend right in
with everything here. Th center stone brings on the bold and
the yellow gold shell beads offer warm neutral tones.
One necklace that goes with so many things is a good thing!
Browse the Bold Blue Button Necklace here for more details