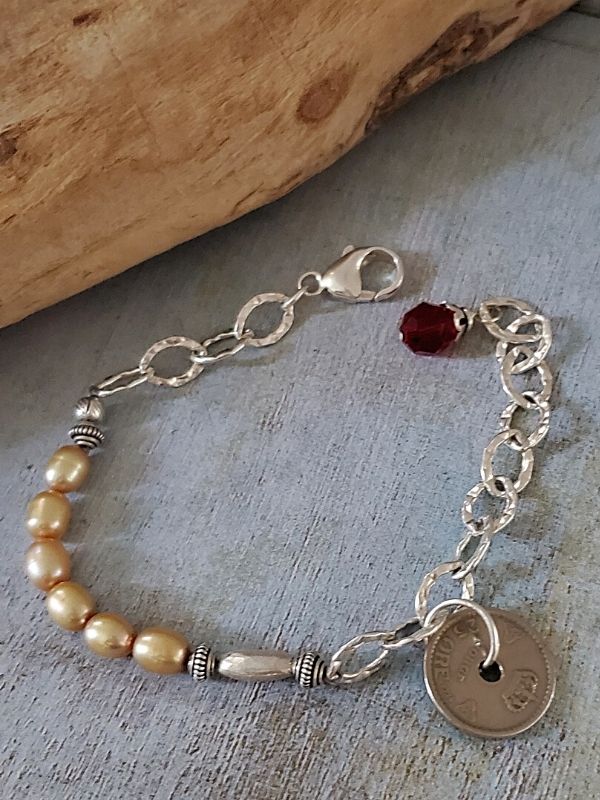 A 60th birthday calls for a very special birthday gift. My client wanted a beautiful keepsake
bracelet to gift her dear friend. She said the most important part to start with would
be a coin from Norway (her roots). I'm happy to say I had that coin! 
Besides the coin, I used 6 champagne pearls - one for each decade. I mean champagne
is always a good idea, right?! Her January birthstone is a big red garnet that
anchors the silver chain.

If you want a special piece of coin jewelry designed send me an email! 
or



Browse my Wanderlust Coin Collection to see ALL my coin jewelry.