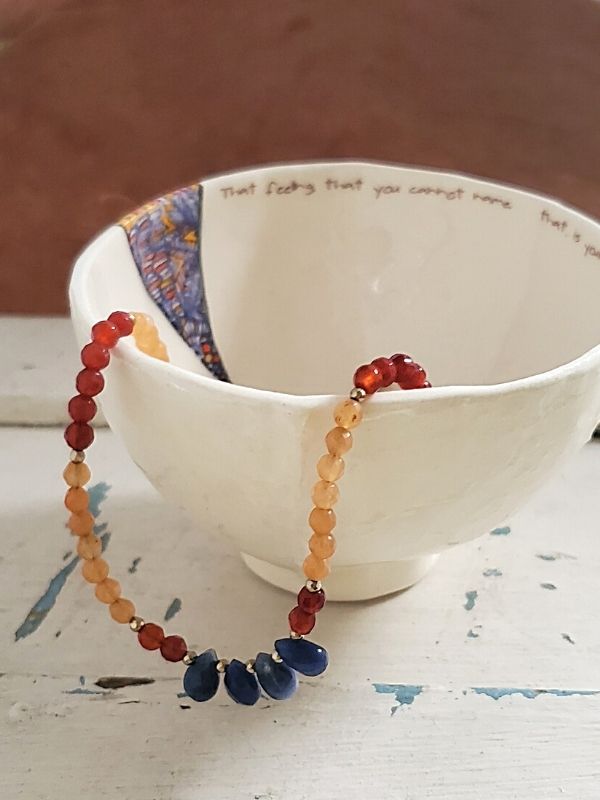 Gifting my colorful Sunset necklace is like sending someone a forever enjoyable sunset!
Wouln't you enjoy wearing these rich sunset colors? Taking you to that happy pplace every
time you wear.
And along with that necklace is the cutest handcrafted ceramic dish designed by
Ruchi has a poetic versee along the inner rim. The verse reads -That feeling you cannot name.
That is your heart growing. Written by Nayyirah Waheed.
You could store this necklace or your everyday jewelry in this darling dish.