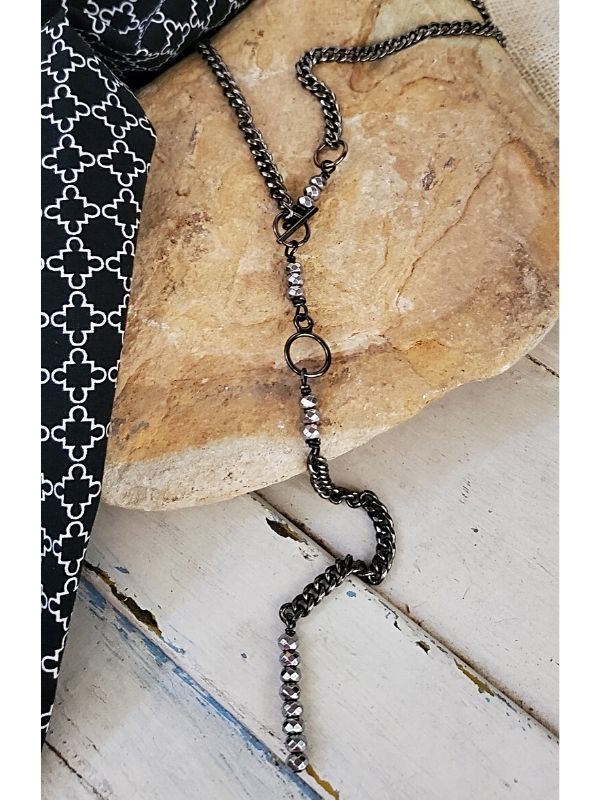 BLack will never go out of style. Neva Eva! My Midnight Sky
           black necklace is here for ALL your black outfits.
           When in doubt wear all black.
           If you are going out and wanting a cool vibe,
           wear black. When a formal fancy occasion comes up
           black won't steer you wrong. Black is also 
           appropriate funeral attire. And everyone should have some
           kind of a little of a little black dress in your closet. 
           Browse my black Midnight Sky necklace here